Not categorized

Posted by

Ryan
Comments Off

on Lifted Jeeps For Sale Long Island | Sherry4x4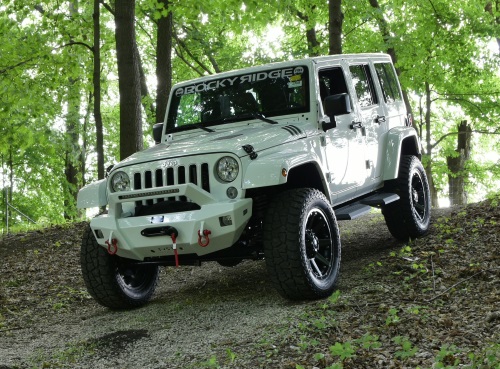 Find the lifted Jeep you want for your drives around Long Island at Sherry 4×4. Our dealership has a varied inventory of lifted vehicles you can count on, including both new and used models. We also offer delivery so you don't have to worry about finding lifted Jeeps in Long Island; order from us and get your SUV sent to you.
We Deliver the Lifted Jeep to You
At Sherry 4×4, we understand that finding a lifted Jeep can be a significant challenge, especially in certain areas of the country. We offer delivery to Long Island as well as anywhere else in the United States. That way, you are able to conduct [...]
Not categorized

Posted by

Ryan
Comments Off

on New Raised Trucks for Sale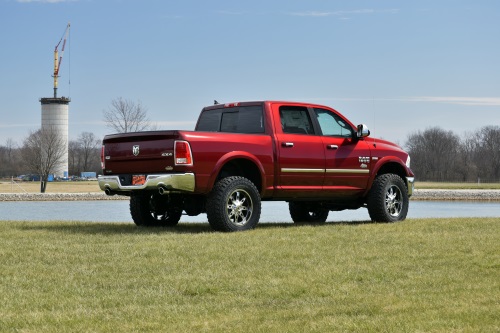 Sherry 4×4 is one of the few dealerships to offer new raised trucks, giving you the off-road capabilities you need on your favorite pickup. Between our extensive selection of new models, the range of conversions, the warranty, and our amazing customer service, it is no wonder drivers from Piqua and the surrounding areas come to Sherry 4×4 for all their lifted truck needs.
Amazing Selection
All of our new raised trucks at Sherry 4×4 have been converted by Rocky Ridge, a highly trusted conversion company with 31 years of experience creating reliable lifted trucks and Jeeps. Each of our lifted trucks is based off of a 2017 RAM 1500 trim, but the trim itself varies, as does the conversion package. The result is plenty of unique trucks to choose from. You can choose a raised truck
Not categorized

Posted by

Ryan
Comments Off

on Custom Lifted Jeeps for Sale | Sherry 4×4

While Jeeps are incredibly capable, some people simply want to be able to do more with their SUVs. Custom lifted Jeeps from Sherry 4×4 are the perfect solution, as they have the added height you need to tackle obstacles on or off the road. You can drive with confidence along that trail with a lifted Jeep from our dealership, even if there are branches or rocks in the way.

Extensive Selection of Lifted Jeeps
You may think you want a custom lifted Jeep but be surprised to discover that we already have a new or [...]
Not categorized

Posted by

Ryan
Comments Off

on Raised Pickup Trucks for Sale | Sherry 4×4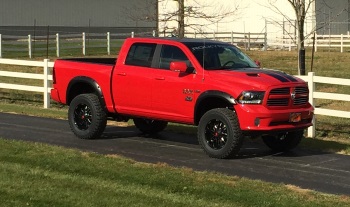 Stop searching for raised pickup trucks for sale and find the lifted vehicle of your dreams at Sherry 4×4. We are one of the few dealerships in the country to offer high-quality raised pickup trucks and our extensive selection means you are guaranteed to find one that meets your needs. All of our raised trucks begin with a sturdy vehicle before getting the best possible lift kit from the experts at Rocky Ridge. We choose to stock Rocky Ridge raised pickups because of the company's long history of successful conversions that work with the characteristics of your favorite trucks, enhancing your driving experience off the road and even o [...]
Not categorized

Posted by

Ryan
Comments Off

on Lifted Trucks Dayton Ohio | Sherry4x4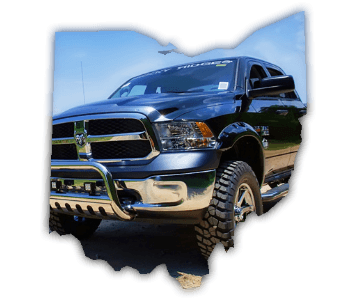 Lifted trucks do more than just help you stand out while driving around town. These vehicles are perfect for going off-road, thanks to their enhanced ground clearance and other conversions. The only issue is that many times it can be a challenge to find your ideal lifted truck. That's why Sherry 4×4 offers the lifted trucks Dayton, Ohio drivers will love with just a short drive.
Browse an Extensive Selection
Browse our extensive selection of lifted trucks on the lot or do so from the comfort of your home with our online inventory. There are truly limitless options for lifted trucks Dayton, Ohio residents can own thanks to our ability to custom build you a truck with some help from our partners. Our selection features numerous Rocky Ridge models, the conversion specialist who is most respected
Not categorized

Posted by

Ryan
Comments Off

on Lifted Truck Dealer Serving Dayton Ohio

Lifted trucks are a great way to take your off-road adventures to the next level as they have a better clearance. These vehicles are also popular for their styling since they easily stand out from the crowd. The only downside is that it can be challenging to find lifted trucks, and lifting them yourself can sometimes void your warranty. Luckily, Paul Sherry 4×4 is a local lifted truck dealer that Dayton, Ohio, drivers can easily get to. Our location in Piqua is just a short drive away, and you will find a wide selection of lifted trucks and Jeeps so you can easily get the ideal vehicle for your needs.
The Excellence of Rocky Ridge Vehicles
The lifted trucks and Jeeps you will find at Paul Sherry 4×4 are all Rocky Ridge models. We choose to work with Rocky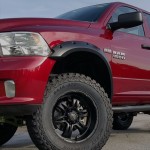 When you visit Sherry 4×4, you will notice that we have perhaps the best selection of lifted trucks in Ohio. For those who are unfamiliar with lifted trucks, they are exactly what they sound like: Trucks that have been modified to be raised higher up. These trucks are particularly popular for off-roading and among those who just want a better view of the road, but not everyone is familiar with them. If you are just starting the process of looking for your next truck and are considering getting a lifted one, then you will probably want to know what to expect.
Rocky Ridge Models
In the world of lifted trucks, Rocky Ridge is known for creating the most reliable and safest conversions, which is why we stock its models. There is an incredible range of models available, including the Altitude, Camo, Level, Muddigger, Phantom, Stealth, and Summit versions of trucks and Muddigger, Phantom, Pinnacle, and [...]
Not categorized

Posted by

Ryan

Welcome to Sherry 4×4, here you'll find a selection of new custom Rocky Ridge trucks and used custom trucks for sale. We also offer competitive financing options and available nation wide delivery. Click here to browse our custom truck inventory, or find more information about new custom truck models below: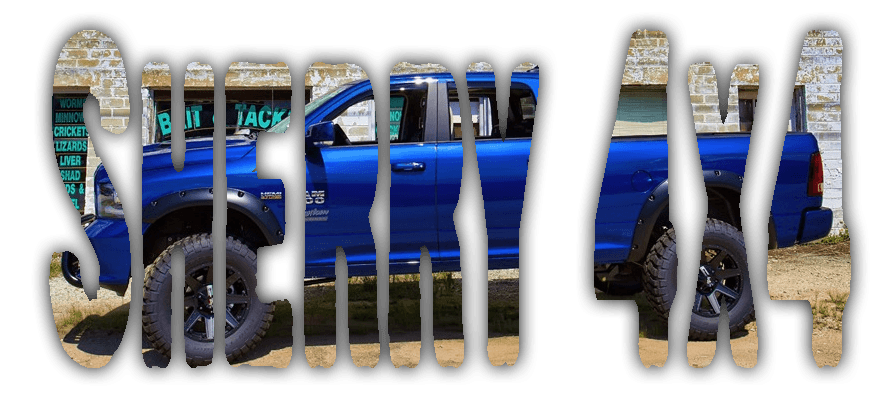 CUSTOM TRUCK MODELS:
Rocky Ridge Stealth
Rocky Ridge Altitude
Rocky Ridge Phantom
Rocky Ridge Summit
Rocky Ridge Camo
Rocky Ridge Muddigger
Rocky Ridge Level
Now that you know more about our custom trucks for sale, let us give you some incite into what make us different from other custom truck dealers. Here are some features that make us different from other custom truck dealers:
CUSTOM TRUCK VIDEOS
For every custom truck we have listed for sale, a Sherry [...]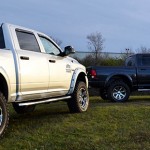 We Finance and Deliver Custom Trucks and Lifted Jeeps
Sherry 4×4 proudly serves customers all over the United States. We recognize the issue that many lifted Jeep shoppers have today. Other car shoppers can utilize online quotes and pricing easily. Lifted Jeep shoppers don't have nearly as many options. We know that you want to enjoy your new lifted Jeep or custom truck as soon as possible after an online purchase. Our finance department will also work with you to figure out the best deal that fits into your financial budget. Sherry 4×4 is committed to bringing the highest quality vehicles to our customers for the most accurate prices.
Financing
We know that life happens when you least expect it to. Most people don't have perfect credit scores, but that shouldn't stop you from getting the custom truck or lifted Jeep of your dreams. You can take out a loan that lasts up to 72 [...]
Not categorized

Posted by

Ryan

At Sherry 4×4, we know what it takes to stand out from other custom truck dealers in Ohio. Our dealership is committed to providing you with all the information you need to make a decision before you make the trip. Being located in Ohio at the intersection of I-70 and I-75, makes it easy to visit no matter where in Ohio you're located. Here are some other characteristics that make us different from other custom truck dealerships in Ohio:
CUSTOM TRUCK INVENTORY
Our inventory consists of a well rounded selection of new and used custom trucks. Our new custom truck inventory consists Rocky Ridge RAM trucks and Rocky Ridge Jeeps. We carry all Rocky Ridge models available, and can make some customization changes to any model. From this, we have become the largest Rocky Ridge custom truck dealer in Ohio!