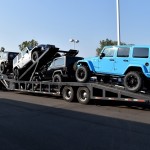 Many people nowadays shop online before purchasing a new lifted truck. That way, they can track down the perfect vehicle and a price they are willing to pay. The internet allows people to do this without burning up several tanks of gas driving all over to one dealership and then another and still not finding what they are looking for. Some people will make the transaction over the internet and then take delivery of the vehicle. This happens more often with new lifted trucks than with older ones.
Transportation Options
When the purchase of a new lifted truck is made over the internet, both the buyer and seller move into a new realm: that of determining the best, least expensive method of getting the vehicle from the seller to the buyer. This is particularly true if the buyer doesn't live in the same area as the seller. In this case, there are three options for the buyer:
[...]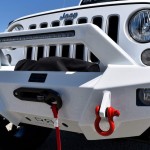 If you love lifted Jeeps, then you probably have heard of Rocky Ridge Trucks and admire their bumpers. Although they are just a single part of the lift kit, many people find themselves wishing they had a Rocky Ridge bumper on their Jeep to help show off the vehicle's toughness. If you find yourself in this boat, read on to discover how to get them.
Only Available with a Kit
Unfortunately for those who want the Rocky Ridge bumpers on their Jeep but don't necessarily care about the rest of the lift kit, they are not available as a separate option. Instead, you have to get the entire lift kit, which includes the stylish bumpers that let everyone know your Jeep is tough.
Where to Get the Lift Kit
Because Rocky Ridge prides itself on high-quality products installed by professionals, you can only get the lift kits via an official Rocky Ridge dealer like Sherry [...]