Buying Your First Lifted Jeep Wrangler: Frequently Asked Questions
July 29, 2020

Posted by

Ryan
Comments Off

on Buying Your First Lifted Jeep Wrangler: Frequently Asked Questions
The Jeep Wrangler is one of the most popular vehicles for lifting. Jeep enthusiasts love the rugged look of this vehicle on its own. With a lift kit added, the owner gets an even more aggressive look that also stands out from other Wranglers on the road.
Lifting a Jeep, however, is something that you should leave to the professionals. You want to make sure that the lift kit you use won't cause future problems for your Jeep in terms of suspension, steering quality, and more. If you're considering lifting your Jeep or purchasing a lifted Jeep Wrangler, the answers to the frequently asked questions below should help guide your decision.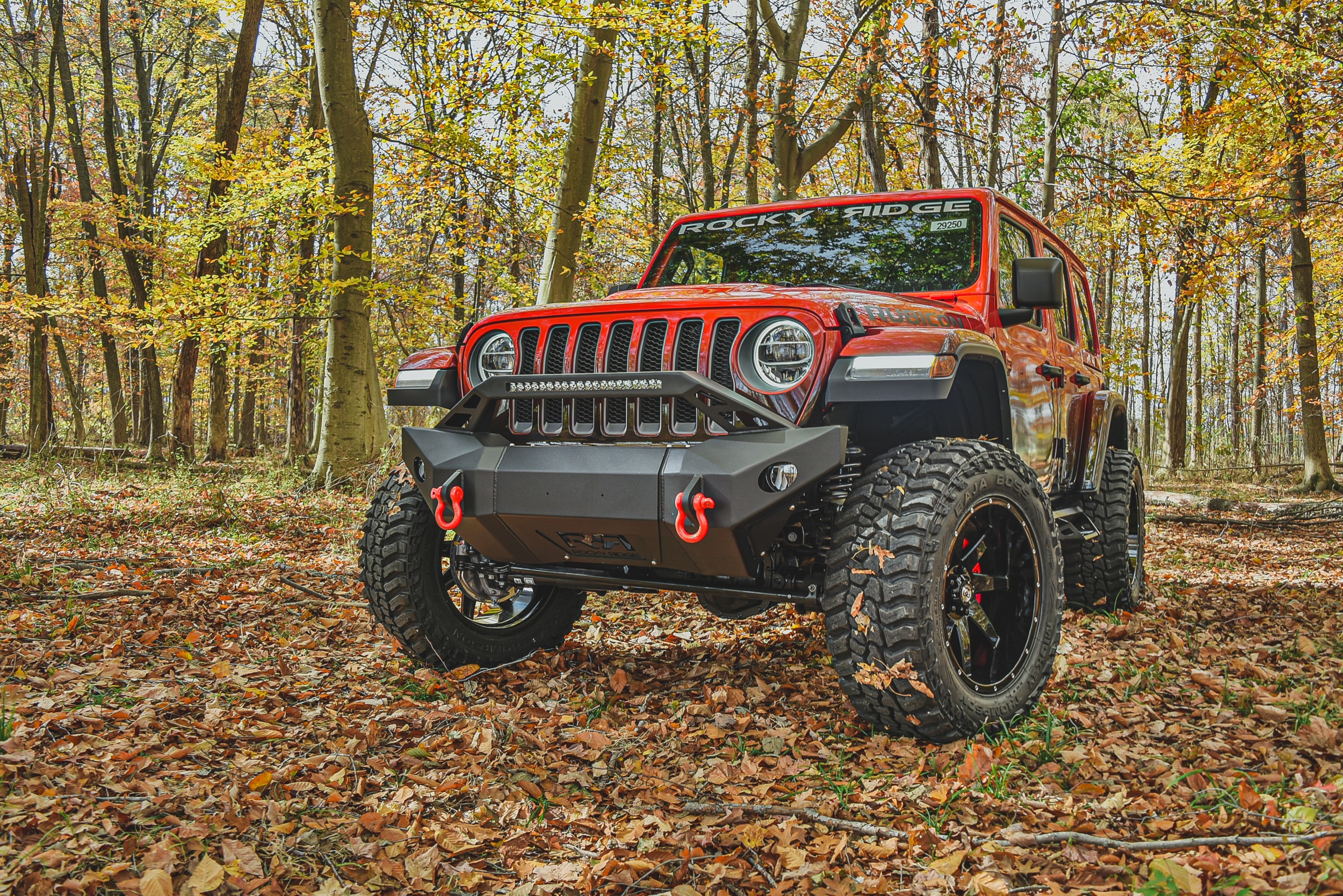 Buying Your First Lifted Jeep Wrangler: Frequently Asked Questions
How much does it cost to lift a Jeep Wrangler?
Lift kits vary significantly for Jeeps. Body lift kits tend to be on the lower end of the price spectrum while suspension lift kits are more expensive. You can expect to pay anywhere from $1,000 to $10,000 for a Jeep lift kit, on average. High-quality suspension kits that offer excellent ground clearance and an aggressive look may even top the higher end of the lifting price.
Does lifting a Jeep cause problems?
Yes, lifting a Jeep can cause problems, especially if you try to do it yourself. Lifting kits should only be added by a professional who's trained to work with them. More specifically, the person who installs your lift kit should also have plenty of experience installing one on a Jeep Wrangler.
The most common issue with a Jeep lift stems from not replacing the stock control arms that connect the axles and frame. It's critical to add adjustable control arms after a lift to allow the axles more flexibility and prevent uncomfortable vibrations when driving.
A mechanic with lifting experience will know the best suspension kit to install in your Jeep to prevent future problems with suspension and steering.
What's a good size lift for a Jeep Wrangler?
Jeep Wrangler lift kits generally range from 1.5" to 4". You can use any lift in this range, but 2.5" to 3.5" lifts are common choices. With any lift option, you'll need to replace the current suspension with a suspension kit made for that lift size that includes control arms, front and rear shocks and springs, sway bar links, track bars, and brake lines.
How many miles can a Jeep Wrangler last?
As with any vehicle, a Jeep Wrangler's longevity depends mostly on how well you take care of it. It's not unheard of for a Wrangler kept in excellent condition with consistent maintenance to reach 400,000 miles or beyond.
The same holds true for a lifted Jeep Wrangler. If you have your kit installed by a professional and are diligent about keeping up with routine maintenance, there's no reason that your Wrangler shouldn't last.
At Sherry 4×4, we specialize in lifted Jeeps and trucks, and we can help you get into the lifted Jeep Wrangler you've always dreamed about. We offer virtual walk-throughs of all of our lifted Jeeps and a simple purchasing process to get you on the road as quickly as possible. Check out our selection online today or stop into our dealership to see the inventory in person and chat with a sales specialist who is happy to answer your questions.