Custom Order Raised Pickup Trucks
Many people in the market for a raised pickup truck have a particular idea of what they want. So specific, in fact, that it's difficult to find on just about any dealer lot. That's where custom order raised pickup trucks to come in. When you custom order a truck, you can pick everything you want from the make and model down to the color of the steering wheel. And when you order from Sherry 4×4, you can feel confident that you're getting the best price and best service around.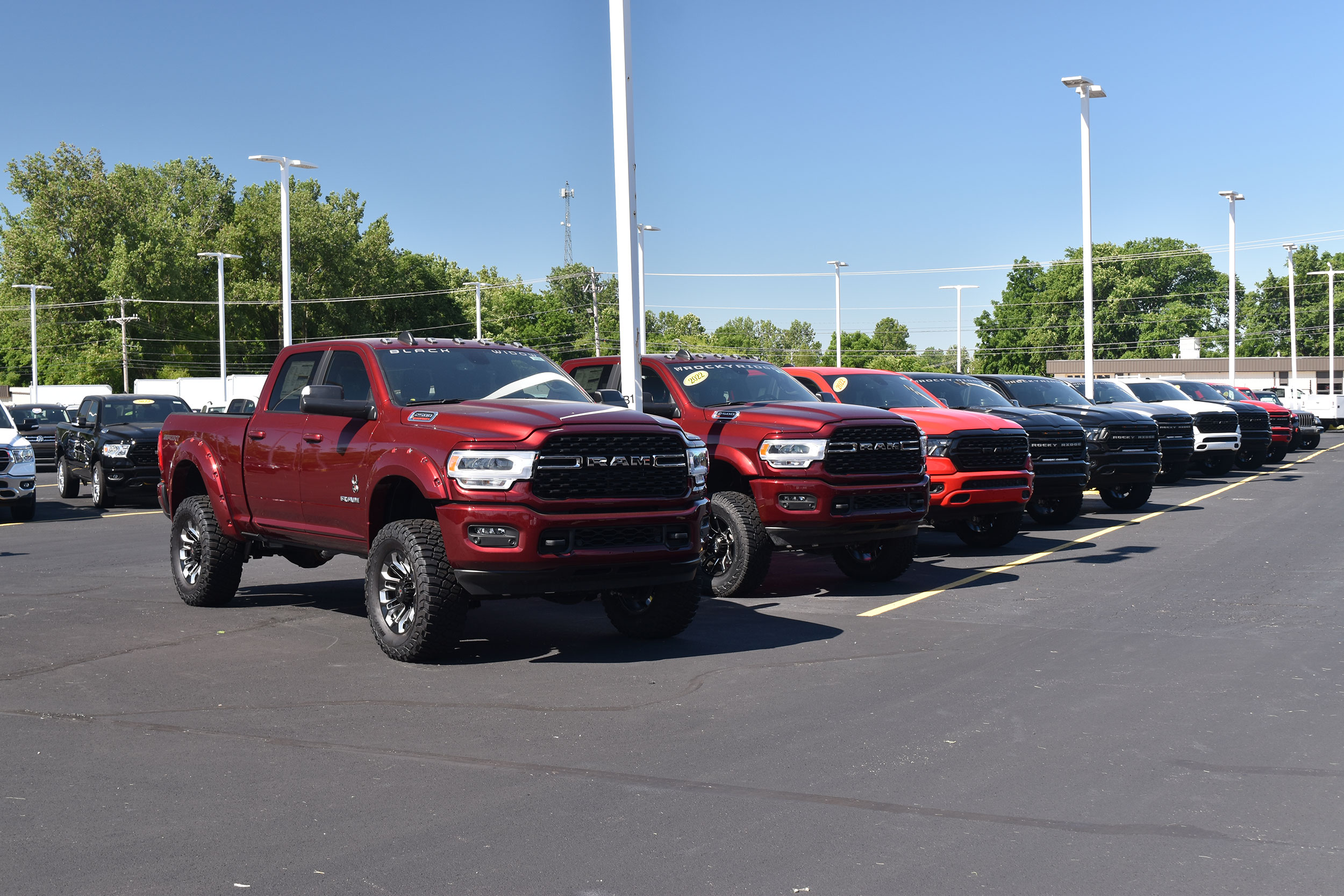 How Does the Custom Order Program Work?
The custom order, or factory order, program at Sherry 4×4 is designed to help our customers end up with their dream truck. The first step is easy – research what you want. You'll want to know exactly what make and model of truck you're looking for. Choosing your interior and exterior color, plus technology and safety features will be next. And finally, you'll want to pick out which lift kit you're interested in. Sherry 4×4 offers a variety of options, including SCA Performance, Rocky Ridge, RMT Overland, Sherrod Trucks, Waldoch Crafts, and Tuscany Motor. 
Once you've got the truck picked out, you will work with our staff members to place your order. After the order is placed, you can sit back and relax while your truck gets built out. Once it's complete, we'll help you arrange pickup or delivery options and get you out on the road.
Why Choose Sherry 4x4?
Sherry 4×4 is a top-rated Jeep and RAM lifted truck dealership, which means we know the auto industry. Our knowledgeable, friendly team is always ready to help answer any questions about the process of ordering a new truck. They can offer insight into which models will be the best fit for you, or just help reassure you of your choice. We know that communication is key during this process, so we're always just a call away for questions.