Posted by

Emily Young
Comments Off

on SCA Performance Apex RAM Truck Features and Highlights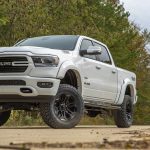 Looking for a high-quality lifted RAM truck that takes all of your off-roading needs to the next level? SCA Performance has released an amazing lift kit call the Apex RAM. This lift kit is perfect for any hardcore off-roaders and adventurers. But what is it that makes the SCA Performance Apex RAM Truck so amazing? Sherry 4×4 is here to tell you. 
SCA Performance Apex RAM Truck 
Everyone knows that the most important part of a lift kit is the vehicle you put it on. It is always better to enhance a vehicle's characteristics than to completely change it. That is why SCA Performace specifically designed this lift kit to be installed on a RAM 1500 or 2500 truck. That means that not only are you getting a quality lift kit, you are also getting a quality vehicle. 
SCA Performance Apex RAM Truck Features 
When you lift a truck with the SCA Performance Apex package, [...]
Posted by

Emily Young
Comments Off

on Rocky Ridge Dealer Serving Ohio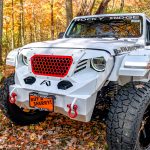 Have you been looking for a Rocky Ridge Dealer serving the Ohio area? Look no further! Sherry 4×4 is the number one Rocky Ridge Jeep dealer serving Ohio and beyond. Our lifted vehicles provide you with a better off-roading experience. With our large inventory we are sure to have the lifted truck or Jeep that you are looking for.
New RAM Trucks and Jeeps
Sherry 4×4 is a licensed RAM and Jeep dealership. That means that we are constantly updating and changing our inventory. We have new RAM trucks and Jeeps available as soon as they come out. Our inventory includes the new RAM 1500, 2500, and 3500. We also have the new Jeep Gladiator and the new Jeep Wrangler. 
Rocky Ridge Lifts
Not only do we have the most up-to-date inventory, we also have a wide selection of Rocky Ridge lift kits. As an official Rocky Ridge dealer, we are able to provide you [...]
Posted by

Emily Young
Comments Off

on #1 Rocky Ridge Jeep Dealer in the Country, Again!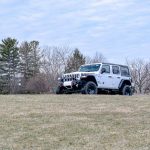 The results are in! Sherry 4×4 is once again the top Rocky Ridge Jeep Dealer in the country. Without our large inventory, our customization process, our experienced sales team, and our dedicated customers, none of this would be possible. On behalf of everyone at Sherry 4×4, thank you for making us the #1 Rocky Ridge Jeep Dealer in the Country, again!
Largest Inventory of Rocky Ridge Jeeps
The Sherry 4×4 team is proud to have the largest inventory of Rocky Ridge Jeeps in the country. Our close relationship with Rocky Ridge allows us to stay on top of the latest and greatest they have to offer. We are constantly updating our inventory online and bringing the customer exactly what they want. 
Our large inventory allows us to carry a wide range of makes and models, with a variety of colors, trims, and Rocky Ridge conversions. No matter what you are looking for, we are sure [...]
Posted by

Ryan
Comments Off

on What Is A Lifted Jeep?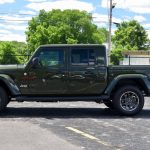 Jeeps are notorious for their off-roading capabilities, but even a standard Jeep has its limits. With a lift kit, your Jeep can reach whole new heights. A lifted Jeep is a Jeep that has been modified to have more ground clearance and more clearance for your tires. Lifted Jeeps make off-roading and mudding easy and worry-free. At Sherry 4×4 we believe that your adventures shouldn't stop because your car can't get you there. So, if you are on the fence about a lifted Jeep allow us to ease your worries.
Types of Lift Kits
There are two main types of lifts for a Jeep–a body lift, and a suspension lift. A body lift is going to raise the body of the Jeep away from the frame. This creates a cooler look, better vantage points while driving, and allows for larger tires to be added. A body lift isn't going to alter your suspension, so it [...]
Posted by

Ryan
Comments Off

on Hybrid Lifted Jeep Wrangler Now Available To Buy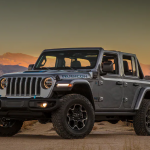 Customizing a Jeep Wrangler 4xe is essential for people purchasing the newest model, and a lift kit may be added for the ultimate off-roading experience. Get the Jeep you want, and it will look good, too.
The open-air style provides freedom unlike other vehicles. The hybrid Jeep Wrangler innovation offers plug-in capability to add to your adventure, and a lifted Wrangler is even better at off-roading because of its higher suspension.
What are the benefits of having a Jeep Wrangler 4xe lift kit? Here are reasons to consider getting one:
Increasing the Ride Height of Your Hybrid Jeep
The higher up your ride in your Jeep, the more terrain you are able to tackle. This is important for off-roading and for those who live in remote places. Wrangles can't clear every obstacle in the off-roading world, but higher lift will mean handling tougher spots better. The lift kits offered by Sherry 4×4 will enhance your [...]
Posted by

Ryan
Comments Off

on Buy Your Next Custom RAM Truck with eTorque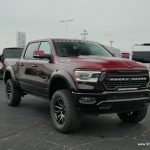 What is RAM eTorque?
RAM eTorque is a new technology feature that enhances the efficiency of a RAM Truck's system. An engine with eTorque generates electrical energy to feed back to the truck's battery pack, adding power for towing and hauling and torque when it shifts. Basically, it uses what otherwise would be wasted energy. The eTorque system in a lifted RAM Truck is stored in a battery pack that supplies electrical loads and charges the starter battery. Its motor-generators use an accessory drive belt to change the speed of the truck, which is better than an alternator's drawing power. The RAM eTorque system is relatively new in the United States.
What are the benefits of eTorque?
With gas prices on the rise, eTorque makes the truck a mild hybrid and will help keep the owner's fuel costs lower. The stop-start system helps save fuel when the truck isn't moving at stoplights, in high-volume traffic [...]
Posted by

Ryan
Comments Off

on How Much Does It Cost To Lift A New Jeep Wrangler?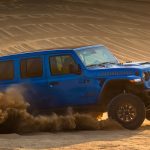 Lifting the Jeep Wrangler has become a popular practice with new Wrangler owners. Lift kits allow higher ground clearance, more rugged looks, and other additions that enhance the Wrangler's style. But how much does it cost to lift a new Jeep Wrangler? The answer varies depending on the brand, lift kit type, and installer, but this guide will help you know what to expect if you're interested in a lifted Wrangler.
How Much Does It Cost to Lift a New Jeep Wrangler?
On average, you can expect to pay anywhere from $1,000 to $20,000 for a Jeep Wrangler lift. However, how much you pay depends mostly on the type of lift kit you choose. Different brands of lift kits and suspension heights can significantly impact how much you pay to lift your new Jeep Wrangler.
Types of Lift Kits and Cost Differences
Lift kits for the Jeep Wrangler come in different forms, from simple suspension [...]
Posted by

Ryan
Comments Off

on 5 FAQ When Buying A Lifted Jeep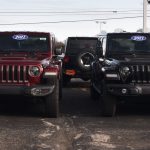 How Much Are Lifted Jeeps?
Lifted Jeeps can range in price depending on the Jeep you want to lift and the kit you want to add. Typically new Jeep Wranglers cost between $40,000 and $90,000.
While that range can be large, it best to consult with a lifted Jeep expert to find exactly which Jeep and lift kit best meets your budget. An expert will be able to reduce which options aren't important to you and/or find extra incentives you qualify for.
Are Lifted Jeeps Dangerous?
Lifted Jeeps are safe if installed by a certified professional. This will guarantee that all mechanics work functioning and calibrated properly.
If a new lifted Jeep dealer is an officially licensed dealer like Sherry 4×4, the lift kit is most likely installed by a trained professional.