Key Features: XP Package From Rocky Ridge Trucks
Lift
Tires
Wheels
Recalibration
Warranty
6-Inch Rocky Ridge Suspension Lift
35-Inch General Grabber ATX Tires (Exchange)
20-Inch Black Off-Road Wheels (Exchange)
Hypertech System Calibration
3-Year/36,000-Mile Warranty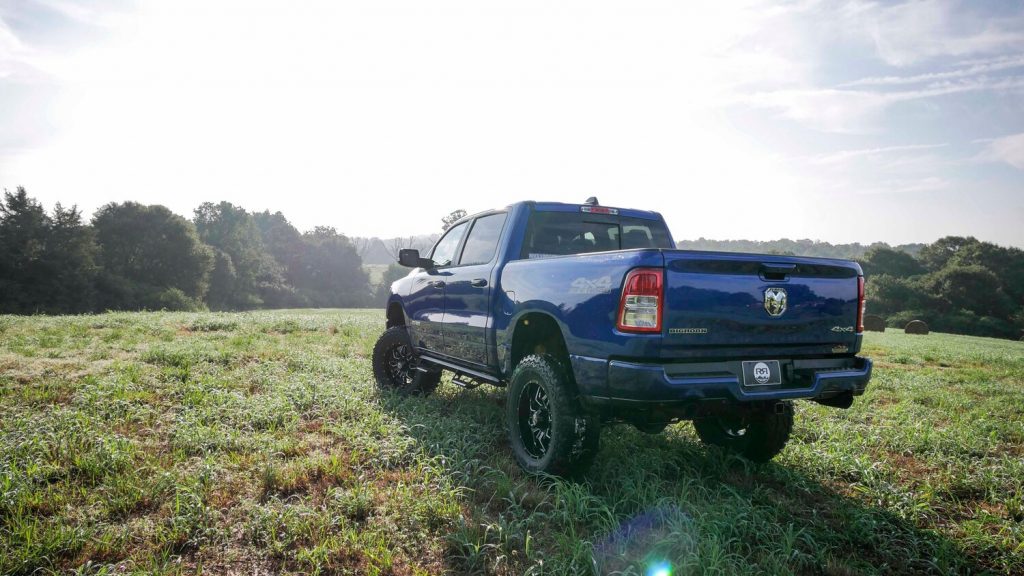 Rocky Ridge XP RAM Lifted Truck
Sherry 4×4 is the Rocky Ridge lifted truck dealer of choice in America. The Rocky Ridge XP RAM Truck is a lifted RAM 1500 truck with a Rocky Ridge XP package converter. This truck allows you to enjoy off-roading and gives you that extra lift that you need to get over obstacles. Not only does this vehicle perform well off-road, but it also has a large truck bed for storage. Now you can easily get to those off-road tracks for ATVs and dirt bikes. Do you like camping? Bring all your gear in your new Rocky Ridge XP RAM Truck. The possibilities are endless when you combine a dependable and heavy-duty truck with a top-of-the-line converter like Rocky Ridge.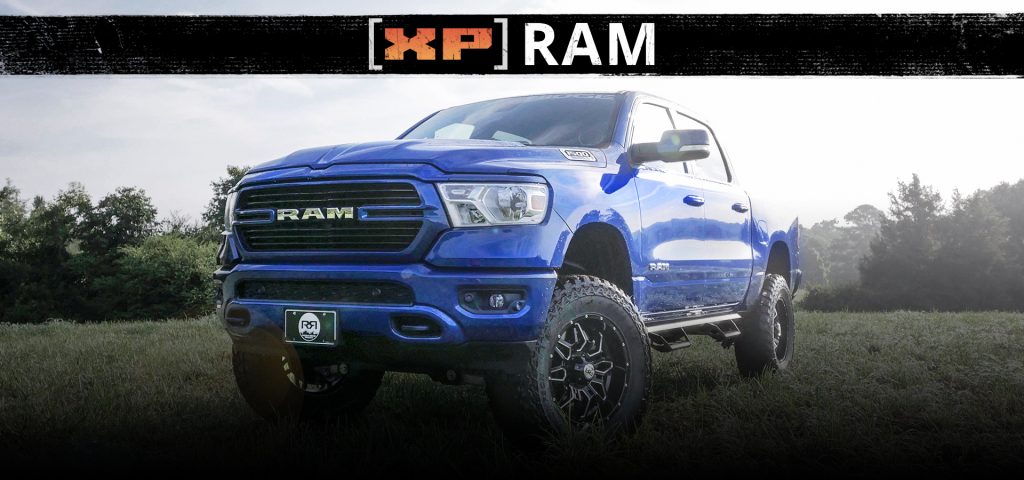 Rocky Ridge XP Package Features
With over 30 years of conversion experience, Rocky Ridge is a state-of-the-art converter that upholds its well-deserved reputation. The Rocky Ridge XP RAM Truck is no exception. The XP package is added to a RAM 1500 truck of your choosing. 
PACKAGE FEATURES
6″ Rocky Ridge Suspension System

20″ Black Off-Road Wheels

35″ General Grabber ATX Tires

Four-Wheel Alignment

Road Force Balancing

Hypertech System Calibration

Black Oval Side Steps

Black Ceramic Exhaust Tips

FMVSS Compliant

3 year/36,000 Mile Warranty
AVAILABLE OPTIONS
37″ BF Goodrich KM3 Tires

Body-Colored Pocketed Fender Flares

Performance Exhaust

Leather Seating with Logo Headrests

Diamond Stitching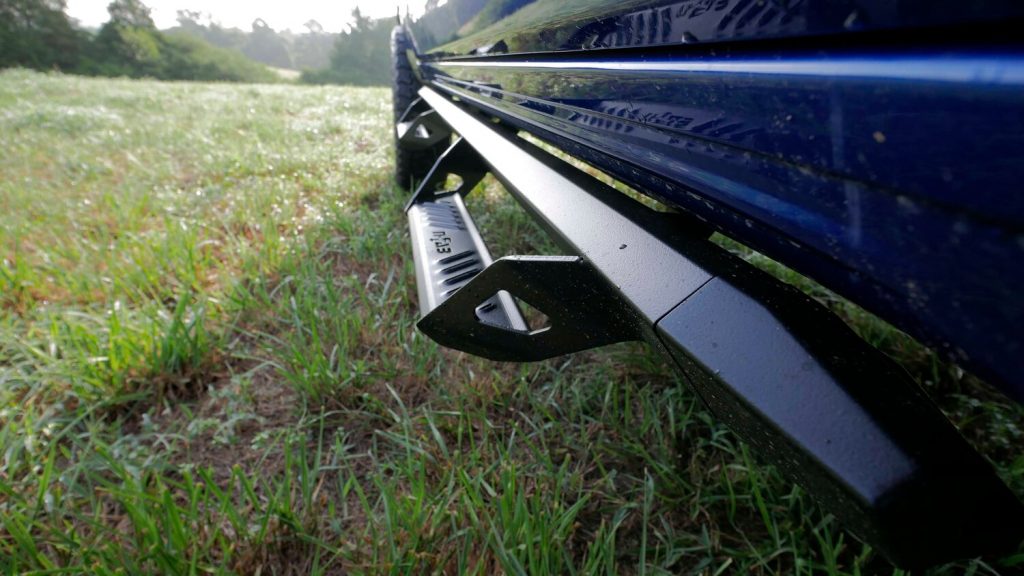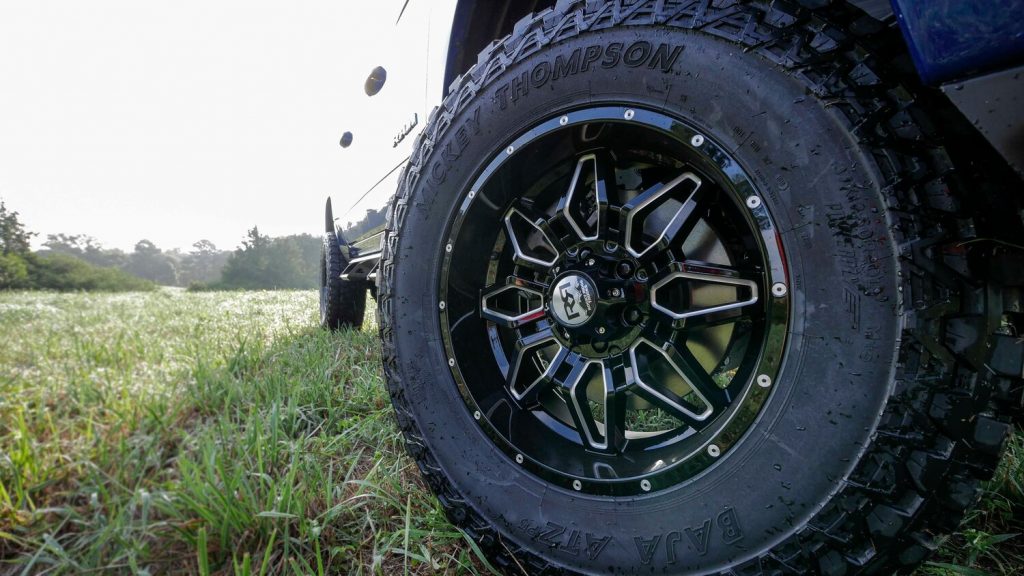 Nationwide Delivery
At Sherry 4×4 we know how difficult it can be to find the exact vehicle that you are looking for. That is why we offer nationwide delivery of your choosing. We don't want you to settle just because your local dealership doesn't have the specific Rocky Ridge XP RAM Truck you are looking for. 
Save time in your busy schedule by customizing your Rocky Ridge XP RAM Truck online and having it delivered right to you. There is no need to come to us and put miles on your new vehicle, our nationwide delivery option brings your new truck right to your door. We'll work with a shipping company of your choice for nationwide delivery. But if you don't want to deal with third-party delivery services, we can handle it. Instead of adding to your list of tasks, just purchase from us and leave the delivery to our team.
Competitive Financing Options
The lifted truck of your dream is achievable. Don't let finances get in the way of purchasing a new Rocky Ridge XP RAM Truck. Sherry 4×4 offers competitive financing options that make payments a breeze. We have developed strong relationships with local credit unions, local banks, and national banks; that means our finance team is ready to find the option that works for you.
Choosing Sherry 4×4
Sherry 4×4 is the top Rocky Ridge dealer in the United States. Our close relationship with Rocky Ridge allows us to customize your vehicle to your specifications and needs. You don't have to settle, because we deliver nationwide and offer competitive financing options. Our knowledgeable and friendly staff can help you through every step of the customization and lifting process.  Call (866) 521-5711, visit our Piqua dealership, or view our online inventory today! 
View Similar Rocky Ridge Trucks in Our Inventory
9

Lifted Trucks

Matching: