Factory Order Lifted Jeep
f you want to get a lifted Jeep done right, you should consider ordering one custom from the factory through us at Sherry 4×4. We offer many truck and off-road vehicles from Stellantis, the maker of Chrysler, Dodge, Jeep, and Ram vehicles. When you order through our website, the car comes directly from the factory exactly as you like it. 
We offer our customers lifted Jeep Wranglers and their pickup-truck cousin, the Jeep Gladiator. Lifted Jeeps have higher clearance, making them better at tackling more rocky off-road trails. Plus, they will surely turn eyes wherever you drive. We also deliver trucks anywhere in the United States and offer easy financing to make paying for your truck a breeze.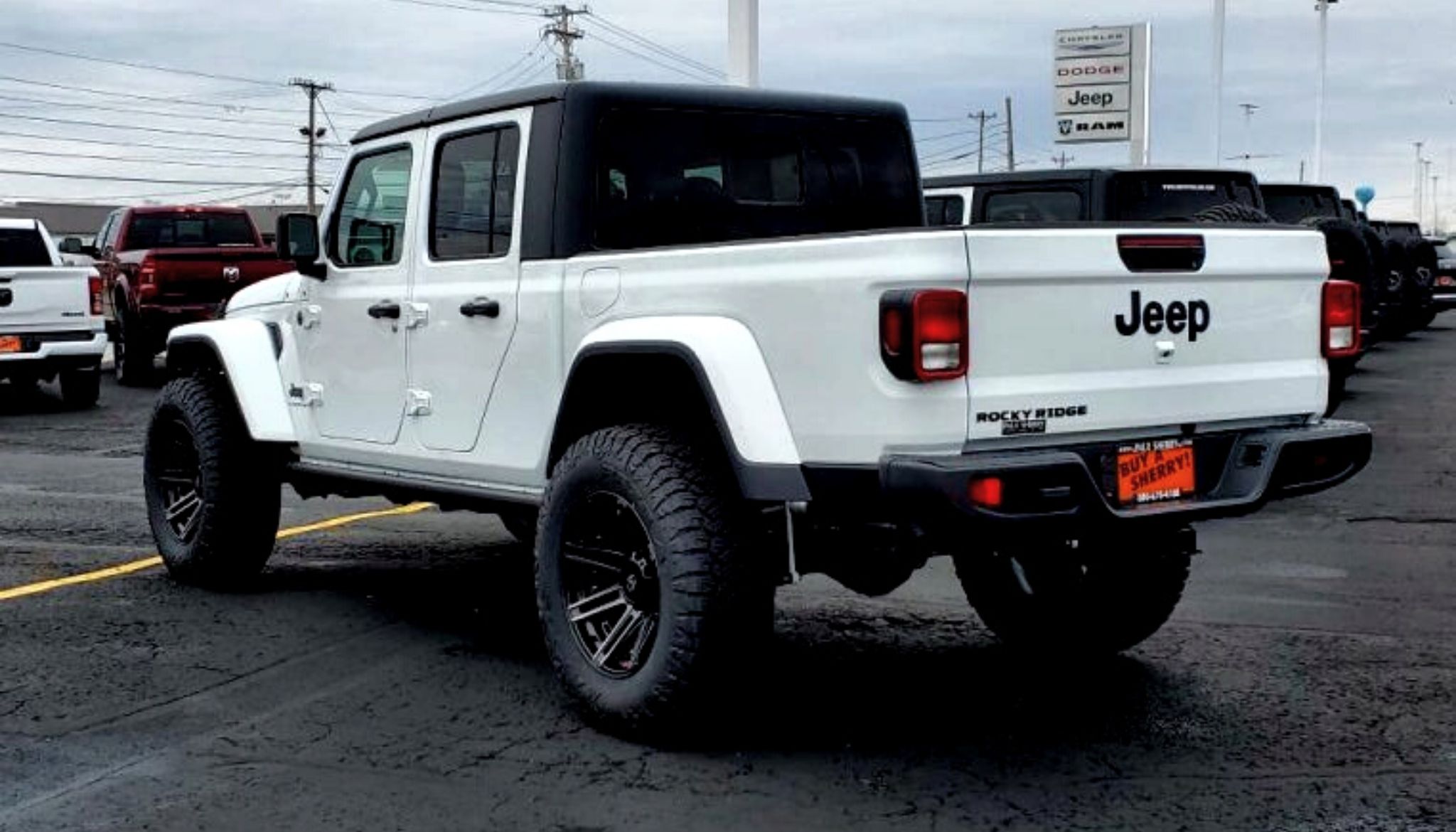 Custom Order Any Jeep You Want
We have both the classic Jeep Wrangler and the new Jeep Gladiator midsize pickup truck. These options are similar. The pickup gives you more legroom and a cargo bed for hauling your belongings. It can also tow more. The Jeep Wrangler is one of the best trucks for exploring life off the beaten path. 
When you order a factory order lifted Jeep Wrangler or Gladiator from the factory, you get to make every detail to your liking. You start by picking a color and trim. Then, you get to choose what lift kit you want. We have options from incredible brands like SCA Performance and Rocky Ridge Trucks. Giving your Jeep that extra ground clearance and large wheels can help outfit it for all kinds of driving challenges.
Get the Lift Kit of Your Choosing From Rocky Ridge Trucks or SCA Performance
We have lift kits from RMT Overland, Rocky Ridge Trucks, and SCA Performance. A popular option for Jeeps is the Rocky Ridge K2 package that includes 3 ½" suspension lift, 35" all-terrain tires, light grilles on the front and rear, off-road wheels, and more. Sherry 4×4 also recommends RMT Overland or SCA performance, companies that both make satisfied Jeep customers. 
There are many ways to get a lifted Jeep to your liking when you shop the selection available at Sherry 4×4. You can either browse our inventory or get started on the easy process of custom ordering any Jeep you want, made to order from the factory.