When browsing Sherrod Lifted Trucks for sale from Sherry 4×4, you'll learn that you get more than just a model you can count on. Our customer service is top notch no matter what you plan on purchasing. As a bonus, we also offer financing from multiple banks and credit unions to make sure you get exactly what you want at the best rate possible.
Sherry 4X4 also offers nationwide delivery, a service that is unique to us. Our goal is to ensure that our customers have access to a Sherrod lifted truck no matter where they live. To learn more about us and our Sherrod lifted trucks, give us a call at (866) 521-5711 or email us at [email protected].
Available Sherrod Lifted Truck Inventory
Sherrod Lifted Truck Package Options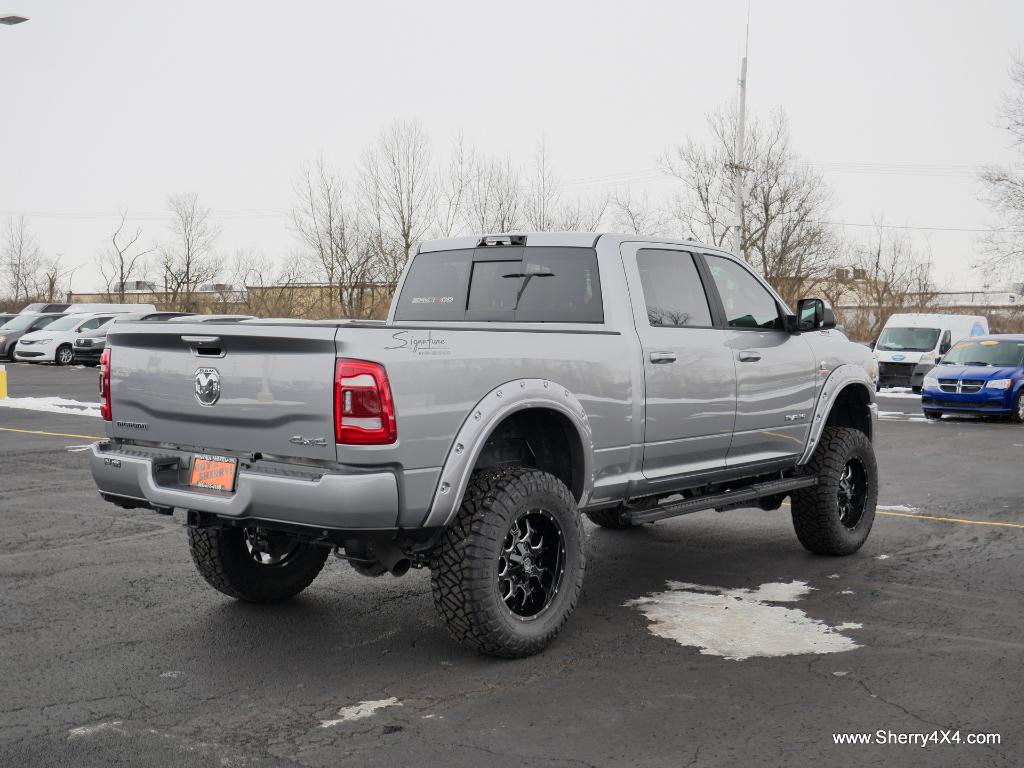 When purchasing Sherrod lifted trucks for sale, you'll have the ability to pick from their three packages. The Eclipse, Signature, and LZ-1 package options provide unique customization choices that are sure to fit your vision.
Eclipse Edition
Designed with aggressive, blacked out features

Custom DBL Diamond Stitching and Carbon Fiber Trim Interior

Lengthy list of Standard features with optional upgrades
LZ-1 Edition
Veteran inspired

Comes standard with a set of American Flags

Lengthy list of Standard features with optional upgrades
Signature Edition
Base model lifted truck

Meant to fit a variety of budgets

Standard features with optional upgrades
Why Choose Sherrod Lifted Trucks?
Premium Options
Pick from premium customization options, including Sherrod performance exhaust and custom diamond pleated leather seat upgrades.
Longstanding Quality
Sherrod has been building the best lift kits and conversions for over 41 years. They are factory approved and members of the NTEA.
Get What You Want
Customize your own brand new Sherrod lifted truck or choose from our current inventory. There are many options to allow you to get exactly what you want.