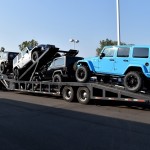 Many people nowadays shop online before purchasing a new lifted truck. That way, they can track down the perfect vehicle and a price they are willing to pay. The internet allows people to do this without burning up several tanks of gas driving all over to one dealership and then another and still not finding what they are looking for. Some people will make the transaction over the internet and then take delivery of the vehicle. This happens more often with new lifted trucks than with older ones.
Transportation Options
When the purchase of a new lifted truck is made over the internet, both the buyer and seller move into a new realm: that of determining the best, least expensive method of getting the vehicle from the seller to the buyer. This is particularly true if the buyer doesn't live in the same area as the seller. In this case, there are three options for the buyer:
[...]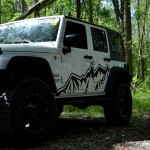 You know that Rocky Ridge vehicles are incredibly cool and perfect for off-roading or other adventures. Rocky Ridge takes already impressive trucks and SUVs and makes them even better and unlike anything else you are likely to see on the road, with lifted suspensions and stylish exteriors. In addition to providing impressive vehicles, Rocky Ridge sponsors celebrities, giving them the chance to show off everything they love about these converted vehicles.
Jason Aldean
Popular country singer Jason Aldean is just one of the many musicians that Rocky Ridge sponsors. Many people love Aldean's music, which includes 24 singles and six different albums. Whether you are driving a Rocky Ridge to one of his concerts or just listening to his music on the road, know that Aldean has a similar vehicle.
Luke Bryan
Another country singer with his own Rocky Ridge vehicle is Luke Bryan. He has released five different albums since 2007 and has been [...]