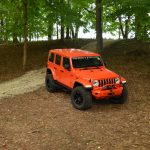 When you visit your local dealership, you will notice the 2019 Jeep Wrangler has a few important updates to make it even better than it was before. The updates are minor since the Wrangler was all-new for the 2018 model year, which kicked off the fourth generation. As such, the Wrangler is an exciting model that can take you off-road with ease and is available in a range of options.
To make the Wrangler even more adventurous and exciting, consider a Rocky Ridge Lifted version, which will have all the enhancements you need to boost ground clearance and have even more confidence when on a trail.
2019 Jeep Wrangler Updates
Some of the key updates for this latest lifted Jeep Wrangler include a slight reduction in fuel tank capacity for two-door models. The tank previously held 18.5 gallons and now holds 17.5. To enhance the lineup, you can now get the eTorque mild hybrid system [...]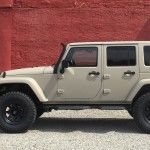 While regular Jeeps are exciting and off-road capable, some drivers simply need more than the average Jeep can deliver, even those that are Trail Rated. This is when lifted Jeeps come into play. With their added height, adjusted suspensions, and other enhancements, they are truly ready for adventure on or off the road. If you are in the market for a custom lifted Jeep, buying it from Sherry 4×4 makes perfect sense.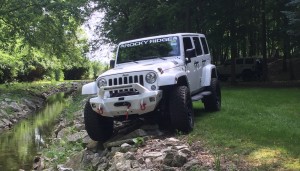 Excellent Selection of Only the Best
At Sherry 4×4, you will find an extensive selection of lifted Jeeps that offers something for everyone. We have both used and new models available and they span various model years. You can also count on the quality of our lifted Jeeps as we stock models which have been customized by Rocky Ridge, the best-respected conversion company [...]