Posted by

Ryan
Comments Off

on 2021 New Lifted Jeep Models and Packages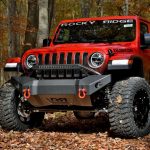 Jeep is ready for another outstanding year of Wranglers and Gladiators with its 2021 upgrades, and we're ready to get them sold with popular lift kits from Rocky Ridge that add style, performance, and off-roading capability. Thinking of buying a new lifted Jeep? Read on to learn more about Jeep's 2021 lifted models.
2021 New Lifted Jeep Models
Sherry 4×4 is an officially licensed Jeep dealer and lifted Rocky Ridge Jeep dealer. On our lot, we offer all models of lifted Rocky Ridge Jeeps. Here's what to expect on the new models:
Lifted Jeep Wrangler / Wrangler Unlimited
The lifted Jeep Wrangler and Wrangler Unlimited are two of Jeep's most popular models, so it's not surprising that they tend to get a few exciting upgrades year after year. For 2021, the most significant changes are in their powertrains. The Wrangler models are now offered with a V8 on select configurations, while Wrangler Unlimited owners can [...]
Posted by

Ryan
Comments Off

on Find Custom Lifted Jeeps at Sherry 4×4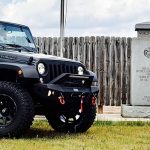 If you're looking for a custom lifted Jeep Wrangler, Wrangler Unlimited, or Gladiator, you've come to the right place. Sherry 4×4 is America's favorite lifted Jeep dealer. We'll help you get into the lifted Jeep you've always wanted, and if we don't have it in stock, we'll place a custom order for you.
America's Top Lifted Jeep Dealer
Sherry 4×4 is the lifted Jeep dealer you can count on, not just in our home state of Ohio but also across the country. We're one of the largest lifted Jeep dealerships in the nation, carrying a vast stock of lifted Jeep models to take you on any on or off-roading adventure.
At Sherry 4×4, you'll find brand-new lifted Jeeps in stock with an easy purchasing process and plenty of financing options or a range of budgets. We also help you custom order a Jeep if we don't have the one you want in our inventory. You [...]
Posted by

Ryan
Comments Off

on Buying Your First Lifted Jeep Wrangler: Frequently Asked Questions
The Jeep Wrangler is one of the most popular vehicles for lifting. Jeep enthusiasts love the rugged look of this vehicle on its own. With a lift kit added, the owner gets an even more aggressive look that also stands out from other Wranglers on the road.
Lifting a Jeep, however, is something that you should leave to the professionals. You want to make sure that the lift kit you use won't cause future problems for your Jeep in terms of suspension, steering quality, and more. If you're considering lifting your Jeep or purchasing a lifted Jeep Wrangler, the answers to the frequently asked questions below should help guide your decision.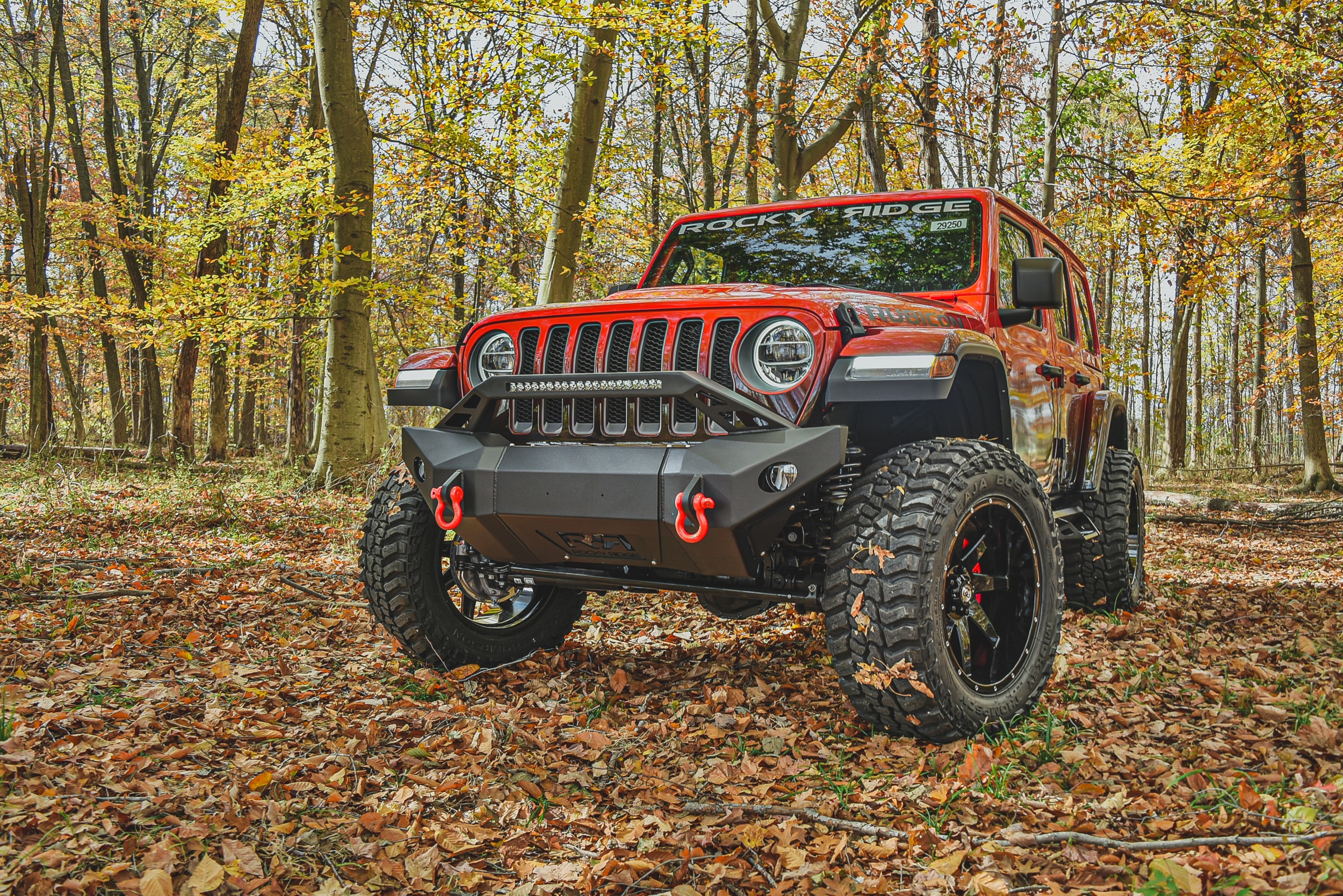 Buying Your First Lifted Jeep Wrangler: Frequently Asked Questions How much does it cost [...]
Posted by

luke
Comments Off

on Types of Modifications for a Custom Jeep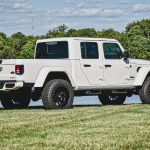 Modifications go with the rugged and customizable Jeep like chocolate goes with peanut butter and it doesn't tend to take much time before new Jeep owners start thinking about what upgrades they might be able to have fitted.
This real question is where do you start?
To help you get to grips with what upgrades are available for your Jeep, we've put together this guide that breaks them down into two categories, cosmetic and off-road, and then gives you the details you need to pick out your first modification.
Cosmetic Modifications
Cosmetic upgrades tend to make your Jeep look better or add a layer of functionality that keeps your Jeep looking pristine. Some of the more common cosmetic modifications include:
A 1-3" Lift Kit
While lift kits are normally associated with off-roading, a 1-3" body lift kit doesn't really give you the clearance you need for real off-roading. The benefit of a body lift kit [...]
Posted by

Ryan
Comments Off

on Average Cost of a New Lifted Jeep Wrangler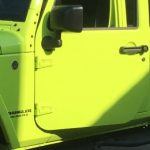 Before you buy a lifted Jeep Wrangler, you should make sure you have a clear idea of how much the vehicle will cost. Many people make the mistake of just focusing on the sticker price, overlooking the fact that the average cost of any lifted Jeep Wrangler includes other fees as well as taxes. Learn about the fees you should also account for when determining what you will expect to pay for your lifted Jeep Wrangler.
Lifted Jeep Wrangler Sticker Price
The biggest chunk of the typical cost for a lifted Jeep Wrangler will be the sticker price. This varies based on the specific model that you choose as well as whether it is new or used. The price can depend on the configuration of the Jeep Wrangler, the Rocky Ridge lift package you select, and whether your chosen model has any additional features included.
You can get a feel for the sticker [...]
Posted by

Ryan
Comments Off

on Lifted Truck Warranty Information: What You Should Know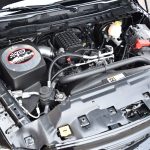 It is very common to have questions about the warranty on your lifted truck. After all, warranties are incredibly useful as they save you significant money during the first few years of vehicle ownership. But the fine print in warranties means that they can be voided in certain situations. Before you buy a lifted truck or consider modifying your own vehicle, be sure that you understand the crucial warranty information so there are no surprises.
Adding a Lift Kit Voids the Manufacturer's Warranty
Before you do anything, keep in mind that if you add a lift kit to a new truck that you bought, this will void the warranty. This is the case for every truck on the market, regardless of the lift kit that you choose to install. Even if you are a mechanic with decades of experience, completing a lift kit installation yourself will void the warranty. Do not do it unless you [...]
Posted by

Ryan
Comments Off

on Lifted Jeep Wrangler Suspension: Top 4 Features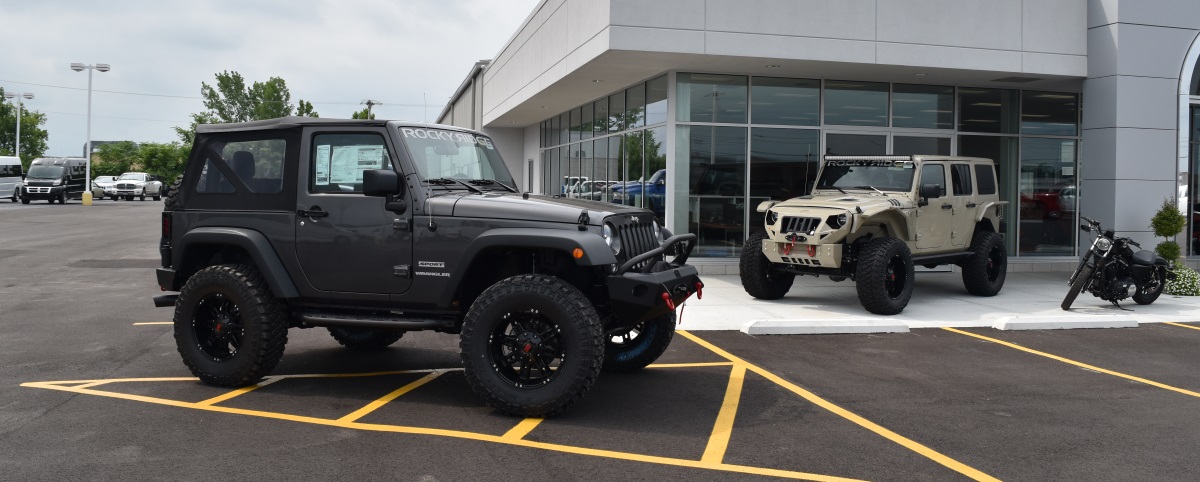 When driving around in a lifted Jeep Wrangler, you are in control of a highly capable truck. The Jeep Wrangler is already impressive, but the lifted version from Rocky Ridge takes this to the next level. Look at some of the best features of the lifted Jeep Wrangler suspension to better understand how this converted SUV performs so well.
Factory Replacement Coil Spring – This coil spring measures 3.5 inches taller than the factory version. It keeps some of the ride characteristics you love from the factory Jeep Wrangler spring while improving the off-road performance. The factory bump stock remains in a lifted Jeep Wrangler, but Rocky Ridge drops it down slightly, so it can keep functioning how Wrangler intended, even with the replacement coil spring.
Rocky Ridge 3.0 [...]
Posted by

Ryan
Comments Off

on Frequently Asked Questions About Rocky Ridge Lifted Jeep Wranglers & Trucks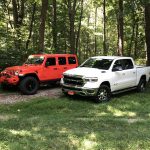 With Rocky Ridge Lifted Jeep Wranglers growing in popularity, it is common to have questions about these autos. We want you to have answers to all your questions before you buy a lifted Wrangler, so check out the answers to some of the most common questions below.
Why Would I Want to Lift My Jeep?
Everyone has a different reason for choosing to lift their Jeep Wrangler. Some appreciate the appearance of the taller stance of these vehicles, while others like the enhanced view of the road from the extra ride height. Lifted Jeeps are particularly popular for driving off-road and on rough terrain due to their additional ground clearance and the ability to use larger tires and wheels.
Is a Lifted Jeep Safe?
It is definitely safe to drive or ride in a lifted Jeep. All Rocky Ridge lifted Jeep Wranglers and trucks are built to FMVSS standards, meaning they meet the same safety [...]
Posted by

Ryan
Comments Off

on Expect Diesel Lifted Jeep Wranglers In Ohio To Make Appearance In 2019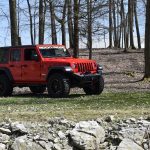 The latest version of the Jeep Wrangler has already arrived at Sherry 4×4 in the form of a lifted Jeep, but so far, only the gas versions are available. We always strive to have lifted versions of the most popular Jeeps as soon as possible, which is why we are excited for the upcoming lifted Jeep Wrangler models with a diesel engine. These should arrive in 2019 once Jeep releases the diesel powertrain for the 2019 Jeep Wrangler, giving Ohio drivers and those around the country even more choices when it comes to lifted vehicles.
What We Know About the Diesel Engine
The Jeep Wrangler with a diesel powertrain will most likely arrive during the first quarter of 2019, letting us begin offering the lifted versions to drivers. This version of the Jeep Wrangler will be very similar to the latest 2019 lifted Wranglers that you can already find on our lot, but with a [...]
Posted by

Ryan
Comments Off

on Thank You for Making Us the #1 Rocky Ridge Lifted Jeep Dealer in the USA!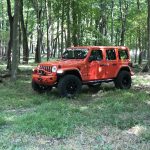 Our team at Sherry 4×4 wants to send our heartfelt thanks to all our customers who have helped make us the #1 Rocky Ridge lifted Jeep dealer in the United States. We pride ourselves on working hard to ensure that our customers can find the exact auto that they need, regardless of their requirements. Our status as the top Rocky Ridge lifted Jeep dealer confirms that we do an excellent job when it comes to achieving that goal, particularly with lifted Jeeps from Rocky Ridge.
Lifted Jeeps Are Growing in Popularity
At Sherry 4×4, we gladly offer lifted Jeeps since we understand that our customers love the versatility of these vehicles. As lifted Jeeps become more popular, we work even harder to ensure we have what our customers need. We carefully chose to work with Rocky Ridge due to the quality of their conversions and their long history of reliable vehicles. We understand the importance [...]
Posted by

Ryan
Comments Off

on Our Largest Rocky Ridge Truck and Jeep Inventory Ever!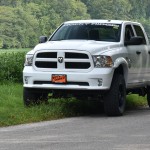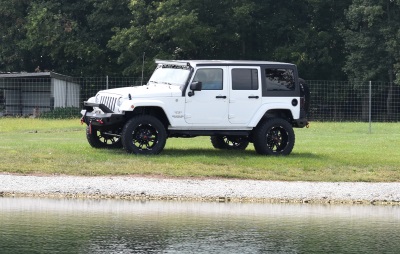 When you head to Sherry 4×4, you will be treated to our largest inventory ever of Rocky Ridge conversions, including both Jeeps and trucks. We are your destination for Rocky Ridge, regardless of what you are looking for in your upcoming model. Whether you plan on tackling those tough trails or just getting some extra height when the next major snowfall hits, our selection of Rocky Ridge trucks and Jeeps is here to offer you options.
We're the Top Rocky Ridge Jeep Dealer This Year
So far in 2017, we are the number one Rocky Ridge Jeep dealer within the United States. Considering the year is almost at an end, this is quite the feat. As the number one Rocky Ridge Jeep dealer, you can expect the best selection of lifted Jeeps from [...]
Posted by

Ryan
Comments Off

on Rocky Ridge Jeep Bumpers: How Do I Get Them?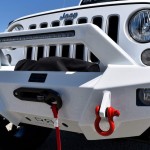 If you love lifted Jeeps, then you probably have heard of Rocky Ridge Trucks and admire their bumpers. Although they are just a single part of the lift kit, many people find themselves wishing they had a Rocky Ridge bumper on their Jeep to help show off the vehicle's toughness. If you find yourself in this boat, read on to discover how to get them.
Only Available with a Kit
Unfortunately for those who want the Rocky Ridge bumpers on their Jeep but don't necessarily care about the rest of the lift kit, they are not available as a separate option. Instead, you have to get the entire lift kit, which includes the stylish bumpers that let everyone know your Jeep is tough.
Where to Get the Lift Kit
Because Rocky Ridge prides itself on high-quality products installed by professionals, you can only get the lift kits via an official Rocky Ridge dealer like Sherry [...]
Posted by

Ryan
Comments Off

on Rocky Ridge Lifted Jeeps Explained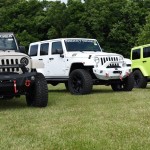 Lifted Jeeps definitely stand out on the road, and it is clear they have their advantages when you hit the trail or want to tackle tough terrain. Just because you admire them, however, doesn't mean you quite understand how they work. We're here to fix this issue and explain the suspension and other adjustments made to the Rocky Ridge lifted Jeeps we sell.
Getting to Know the Replaced Components in Front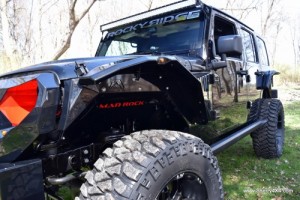 It starts with a replacement coil spring that has extra height of 3 ½ inches. Rocky Ridge makes this change to maintain the ride quality of a Jeep spring found in the factory vehicles while enhancing off-road performance. Add in a Rocky Ridge 3.0 shock absorber, which does wonders when you go off road. This absorber handles all bumps, absorbing them with ease in [...]
Posted by

Ryan
Comments Off

on Introducing the Jeep Wrangler Rocky Ridge Mad Rock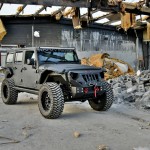 For the most reliable lifted trucks and SUVs, most drivers know to turn to Rocky Ridge models, like those available at Sherry 4×4. If you love lifted Jeeps that are highly capable and ready for adventures off the road, then you will be excited to learn about the new Jeep Wrangler Rocky Ridge Mad Rock. This is the latest Rocky Ridge conversion of the Wrangler, and it is just as reliable and tough as the others are.
Get to Know the Suspension Lift Kit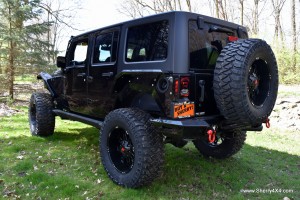 Like all other Rocky Ridge conversions, the Wrangler Mad Rock begins with a suspension lift kit. In this case, it is a 3.5-inch Rocky Ridge Sport X kit that features high-performance coil springs, a high steer conversion, and Rocky Ridge 3.0 monotube shocks. This kit [...]
Posted by

Ryan
Comments Off

on Why You Should Buy Your Custom Lifted Jeep from Sherry 4×4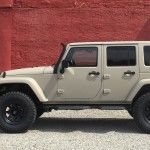 While regular Jeeps are exciting and off-road capable, some drivers simply need more than the average Jeep can deliver, even those that are Trail Rated. This is when lifted Jeeps come into play. With their added height, adjusted suspensions, and other enhancements, they are truly ready for adventure on or off the road. If you are in the market for a custom lifted Jeep, buying it from Sherry 4×4 makes perfect sense.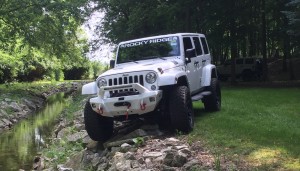 Excellent Selection of Only the Best
At Sherry 4×4, you will find an extensive selection of lifted Jeeps that offers something for everyone. We have both used and new models available and they span various model years. You can also count on the quality of our lifted Jeeps as we stock models which have been customized by Rocky Ridge, [...]
Posted by

Ryan
Comments Off

on Future Changes for the Jeep Wrangler in 2018 and 2019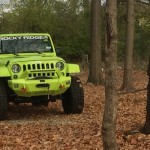 The Jeep Wrangler is most definitely a leader when it comes to off-roading SUVs, and this model can do more than just take you off the beaten path. The Wrangler is stylish as well as capable and available with the latest features. While you know and love the current Jeep Wrangler, you should start getting excited about the 2018 and 2019 models. Sneak peeks have begun to arrive, giving us a good idea of what changes to expect. Remember that this will be the first full makeover for the model since 2007, meaning you should expect some impressive differences.
Pickup Truck Version
One of the things we do know about the upcoming all-new Jeep Wrangler is that there will be a pickup truck version whose name hasn't yet been released. It will be based on the four-door Wrangler Unlimited and should debut in early 2019 after the all-new Wrangler SUV.