Posted by

Ryan
Comments Off

on Expect Diesel Lifted Jeep Wranglers In Ohio To Make Appearance In 2019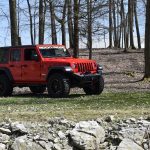 The latest version of the Jeep Wrangler has already arrived at Sherry 4×4 in the form of a lifted Jeep, but so far, only the gas versions are available. We always strive to have lifted versions of the most popular Jeeps as soon as possible, which is why we are excited for the upcoming lifted Jeep Wrangler models with a diesel engine. These should arrive in 2019 once Jeep releases the diesel powertrain for the 2019 Jeep Wrangler, giving Ohio drivers and those around the country even more choices when it comes to lifted vehicles.
What We Know About the Diesel Engine
The Jeep Wrangler with a diesel powertrain will most likely arrive during the first quarter of 2019, letting us begin offering the lifted versions to drivers. This version of the Jeep Wrangler will be very similar to the latest 2019 lifted Wranglers that you can already find on our lot, but with a [...]
Posted by

Ryan
Comments Off

on Offroad Ohio: 5 Fun Locations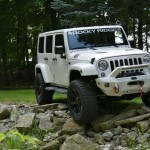 Get your lifted truck or lifted Jeep ready for a fun off-road adventure on one of the many trails in Ohio. Our state has plenty of options for all skill levels and all types of vehicles. If you are interested in off-roading with your ATV, you will find plenty of options, but those who have an off-road-ready truck or SUV will also have dozens of options. The best will have onsite camping facilities, offer trails for all skill levels, and allow any type of vehicle. If you just can't seem to choose where to go, consider one of these popular locations.
Big Maples Farm
Take your off-roading SUV or truck to Oxford to enjoy the terrain at Big Maples Farm. As expected, there are terrains for levels of skill, including short and steep hill climbs, creek crossings, mud bogs, and miles of wooded trails. There is a designated area for primitive camping, and you can bring [...]