Questions You Should Ask about Lifted Trucks
Before you buy a lifted truck, you want to make sure you fully understand what you are buying. Multiple companies offer lifted trucks, but they aren't all created equal. By asking the right questions, you can ensure that you choose a durable and high-quality lifted truck that is safe and legal, and comes with a great warranty.
How Is It Lifted? Who Performed the Modifications?
Start by asking about the actual lifting process and who did the conversion. You don't want a truck that was lifted by some random mechanic since there is no guarantee the mechanic knows what he or she is doing. Lifted trucks from respected companies like Rocky Ridge are the best option since they have experience and numerous positive reviews.
What Options Are Available?
You should also understand which options are available for lifted trucks. Rocky Ridge, for example, has multiple packages for the various trucks it converts, including the RAM and Silverado. If you want a specific feature or configuration, then make sure that it is available at the dealership you buy from.
Is It Safe to Drive?
Some people are hesitant to buy a lifted truck because of safety concerns. If the truck isn't lifted and modified properly, then safety can be a concern. In most cases, however, a lifted truck will be completely safe when driven properly. You just have to be aware of the higher center of gravity from the raised ride height. It is still worth it to ask about which safety features come on a particular lifted truck you are interested in.
Is It Legal to Drive?
Certain modifications to vehicles are legal while others are not. Unfortunately, this can get complicated as regulations vary from state to state and sometimes from city to city. In nearly every case,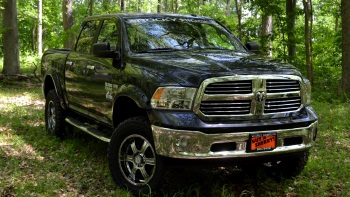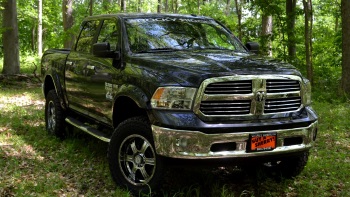 a lifted truck will be legal to drive. Ohio, in particular, is known for being very off-road friendly, and there aren't any limits for suspension lifts or suspension modifications within the state.
How Do I Get It Home?
At times, it can be near impossible to find a high-quality lifted truck by you. Because of this, it is important to find out if the dealership has a way of helping you get it home. If you live close to the dealership, you can just drive your new truck home as you would any other vehicle. The best dealerships will also deliver their lifted trucks to any state so you can get a model from somewhere across the country without having to worry about getting it home.
What Kind of Warranty Does It Come with?
Make sure that the lifted truck you choose to buy comes with a warranty of some sort. If you were to lift a truck yourself, you may void elements of its warranty, but dealerships specializing in lifted trucks will offer their own warranties to make up for any original coverage that becomes void. You can tell that a lifted truck dealership is reputable if it offers a good warranty.
Is Financing Available?
Don't forget to ask about financing your new lifted truck. Find out what the requirements are for the dealership's financing and the rate you are likely to get.
Can I Have a Copy of the Maintenance Schedule?
Finally, make sure you will get a copy of the adjusted maintenance schedule. It will have changed slightly from the original model because of the lift kit.