Posted by

Ryan
Comments Off

on Questions You Should Ask about Lifted Trucks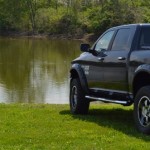 Before you buy a lifted truck, you want to make sure you fully understand what you are buying. Multiple companies offer lifted trucks, but they aren't all created equal. By asking the right questions, you can ensure that you choose a durable and high-quality lifted truck that is safe and legal, and comes with a great warranty.
How Is It Lifted? Who Performed the Modifications?
Start by asking about the actual lifting process and who did the conversion. You don't want a truck that was lifted by some random mechanic since there is no guarantee the mechanic knows what he or she is doing. Lifted trucks from respected companies like Rocky Ridge are the best option since they have experience and numerous positive reviews.
What Options Are Available?
You should also understand which options are available for lifted trucks. Rocky Ridge, for example, has multiple packages for the various trucks it converts, including the RAM [...]