Sherry 4X4: A Premium Dealer of Lifted Jeeps and RAM Trucks
November 3, 2014

Posted by

Brian Haase
Comments Off

on Sherry 4X4: A Premium Dealer of Lifted Jeeps and RAM Trucks
Sherry 4X4: A Premium Dealer of Lifted Jeeps and RAM Trucks
Purchasing a vehicle is an investment. If a person wants to make that investment unique, one way of doing it is buying Lifted RAM trucks and Jeeps. However, a lot of people are confused about what dealership they should buy from.
One of the best dealerships that they can buy their lifted vehicle from is Sherry 4×4. What makes them stand out from the rest is that they provide unique offers and strict quality control. This ensures that people are purchasing the Rocky Ridge vehicle of their dreams that can give them a thrill whether they are riding off-road or on the highways.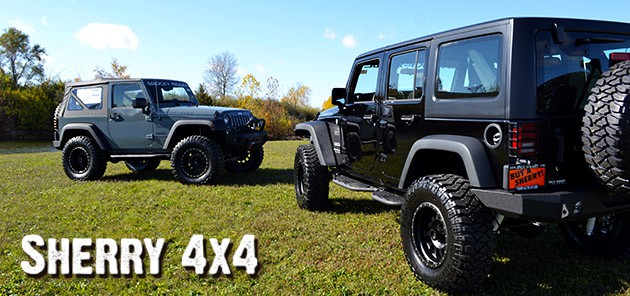 High Quality Lifted Vehicles
Sherry 4×4 has been established in the community for many years and values their reputation. They subject Lifted Jeeps and Lifted RAM Trucks both old and new to strenuous workshop inspections before offering the vehicle for sale. This is done to make sure that people are getting a vehicle that is worth their money.
Extended Warranties
Aside from making sure that their vehicles are of high quality, Sherry 4×4 offers some of the nation's leading warranty coverage to make sure that a person's investment is protected. All coverage is good in the U.S. and backed by an A+ rated carrier.
Great Financing Options
Another thing that makes Sherry 4×4 stand out from the other lifted vehicle dealerships is that they offer great Financing Options. They have an extensive list of banks and credit unions that they work with to make the financing process easy. Sherry 4×4 also has a finance team that will make sure people get the lowest possible payments. They also offer credit union member and military discounts.
Specialist Team
Sherry 4×4 has a team of specialists that possess the experience, knowledge and welcoming demeanor to fulfill whatever demands their customers have. Whether it is detailing the nuances of each lifted RAM or Jeep model, arranging for a particular vehicle to be test driven on arrival or guiding people through the purchase process, the sales team at Sherry 4×4 will be able to meet every customer's needs. When accompanying people on a test drive, one of the Sherry 4×4 specialists will deliver information on handling, performance and running costs.
This is done to make sure that people make a fully informed decision before they buy. Unlike other dealerships, Sherry 4×4's specialist team is more than just a sales department. They will give people advice on aftercare, servicing and technical details. They also provide thorough discussion of what individuals need to find the perfect lifted vehicle.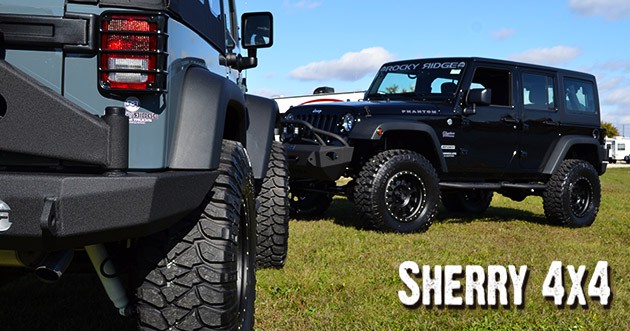 No Extra Fees
What people see is what they get. Every lifted Ram or Jeep at Sherry 4×4 has no additional fees although people have to pay the required taxes and G.S.T. Aside from that, people will feel no pressure. Sherry 4×4's goal is not to sell people the most expensive lifted RAM truck or Jeep out there. It is to sell them the right vehicle. Their salespeople get the same fee no matter what people buy.
Delivery Service At Its Finest
At Sherry 4×4, they completely understand every person's need to get their vehicle in the shortest possible period of time. That is why they are offering door to door Nationwide Delivery Service to clients in the U.S. at a very competitive price.
Trade-In Options
Unlike other dealers out there, Sherry 4×4 accepts Trade-Ins allowing customers to drive in and out on the same day they pick up their new lifted vehicle. Aside from that, they will pay top dollar for a person's lifted Jeep or Ram if it is in good condition. They will also make the changeover process simple without expensive bridging loans if a person owes money on their current lifted vehicle.