Author Archives for luke
Posted by

luke
Comments Off

on What Features to Expect From the SCA Performance RAM Black Widow Package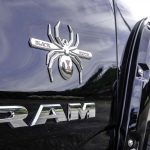 SCA Performance RAM trucks are some of the most powerful and performance-ready lifted trucks in the industry. At Sherry 4×4, we strive to give you the best selection of lifted trucks and Jeeps, and we specialize in offering a range of RAM trucks for every driver.
The brand's Black Widow package for its RAM 1500 and 2500 provides some of the most exciting and sought-after upgrades to RAM trucks to boost off-roading performance and add aggressive styling.
What Is the SCA Performance RAM Black Widow Package?
RAM's Black Widow package is all about performance blended with beefier, bolder styling that exudes off-road readiness. The package is slightly different between the RAM 1500 and 2500, while the Armed Forces Special Edition Black Widow gets even more exclusive features.
RAM 1500 Black Widow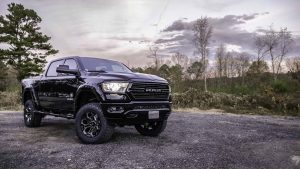 Lifted Trucks & Jeeps For Sale
Not categorized

Posted by

luke
Comments Off

on All Lifted Vehicles
Custom Lifted Trucks & Jeeps For Sale
Offering a Wide-Range of Lifted Vehicles For Sale
Lifted vehicles provide a better off-roading experience with more clearance for the tires. At Sherry 4x4 we have a variety of options to suit your needs and get you even higher off the ground.
Lifted Trucks
Some lifted trucks ride tough, so make sure you purchase from Sherry 4x4 to ensure the best customization and performance. They are developed expertly to drive smoothly and be better than the typical factory vehicle.
We have a wide range of custom trucks for sale — one of the largest in Ohio. You'll find the 1500, 2500, 3500 models with a range of custom lift packages from Rocky Ridge Trucks, SCA Performance and RMT Overland.
Lifted Jeeps
Our custom lifted Jeeps for sale are what make us famous. In fact, we're one of the country's largest lifted jeep dealerships. Even if you don't find the right lifted Jeep for sale, you can custom order one through us.