Posted by

Alysia W.
Comments Off

on How to Buy A Custom Lifted Jeep From A Dealer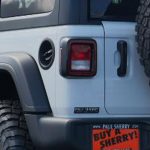 Purchasing your first ever lifted Jeep is a thrilling experience. Almost as thrilling as actually riding your lifted Jeep. Instead of settling for a Jeep you are not happy with, you get to pick out the specific vehicle, lift kit, colors, and features you want. But, how do you get started? Well, Sherry 4×4 is here to walk you through the process and make buying a custom-lifted Jeep easier than ever. 
Customizing a Jeep from a Dealer
To start off the customization process, you will want to find a dealership near you that offers customization options. Sherry 4×4 offers custom lifted Jeeps to anyone in the United States. So, you can use us as a great resource. Then you will want to choose the Jeep you want and the lift kit, find financing and make sure you get the best deal. 
Choosing the Jeep
There are a variety of Jeeps available on [...]
Posted by

Ryan
Comments Off

on Find Custom Lifted Jeeps at Sherry 4×4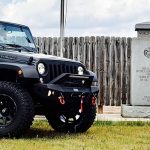 If you're looking for a custom lifted Jeep Wrangler, Wrangler Unlimited, or Gladiator, you've come to the right place. Sherry 4×4 is America's favorite lifted Jeep dealer. We'll help you get into the lifted Jeep you've always wanted, and if we don't have it in stock, we'll place a custom order for you.
America's Top Lifted Jeep Dealer
Sherry 4×4 is the lifted Jeep dealer you can count on, not just in our home state of Ohio but also across the country. We're one of the largest lifted Jeep dealerships in the nation, carrying a vast stock of lifted Jeep models to take you on any on or off-roading adventure.
At Sherry 4×4, you'll find brand-new lifted Jeeps in stock with an easy purchasing process and plenty of financing options or a range of budgets. We also help you custom order a Jeep if we don't have the one you want in our inventory. You [...]