Posted by

Alysia W.
Comments Off

on Top Sherrod Lifted Truck Features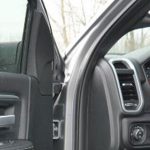 For more than 40 years, Sherrod has been serving Americans with premium lifted trucks and top Sherrod lifted truck features. It has worked on many brands, including RAM, Chevy, Ford, and more.
If you want a lifted truck, go for one done right. With Sherrod lifted trucks, you get the latest tech, exceptional off-road driving, and legendary custom features. In addition, Sherrod sources the latest aftermarket parts to make your truck truly unique and properly equipped.
At Paul Sherry, we are proud to work with Sherrod to bring our customers the latest truck lifting technology. It's our job to give you elegant, luxurious, and rugged trucks.
Sherrod trucks have some of the best features in the market. Their top features include:
Sherrod Lift Kits
Lift kits are aftermarket truck parts designed to lift your truck's suspension or body. These custom parts increase ground clearance and give you room for [...]