Posted by

Alysia W.
Comments Off

on Rocky Ridge RAM Trucks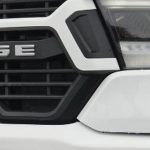 Trucks are amazing machines that can transport you almost anywhere. They are designed to take on the roughest terrains and most challenging drives. Equipped with powerful engines, they can help you carry anything, including multiple passengers, large equipment, and even other vehicles. However, there are times when you need more from your workhorse. That is where the Rocky Ridge Ram Trucks come in.
What Are Rocky Ridge RAM Trucks?
Rocky Ridge is an enhancement package for your Ram truck. It is considered an advanced vehicle upfitter and is known as a Specialty Vehicle Manufacturer. Rocky Ridge upgrades your truck according to manufacturer specifications.
A Rocky Ridge package includes additional features, accents, and new accessories for your Ram truck. It uses only certified parts to ensure compatibility and avoid complications during installation. You get quality products to upfit everything you love about your vehicle.
How Does It Work?
One option to get [...]