Lifted Jeep Gladiator For Sale In Ohio
Check out our selection and find a lifted Jeep Gladiator for sale Ohio. Jeep Gladiators are the new pickup truck from Jeep that debuted in 2020. From the front, they look nearly identical to the iconic Jeep Wrangler. They have more legroom, though, thanks to an extended wheelbase, and Gladiators sport a medium-sized pickup bed.
The Jeep Gladiator is cool because it competes with other pickups in towing and off-road characteristics. In fact, the Gladiator makes it hard to call other pickups off-road ready. Lifted models provide higher clearance than your average Jeep Gladiator, making it better for going off the beaten path. Not to mention, lifted Gladiators look awesome. Check out our Jeep Gladiator options for sale today at Sherry 4×4 in Ohio.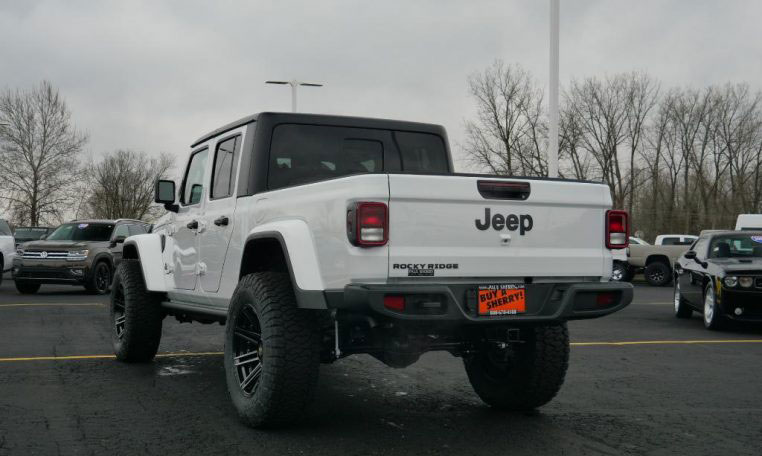 Choose From Our Inventory
Our inventory of lifted Jeep Gladiators is our pride and joy at Sherry 4×4. We know customers will love test-driving this selection. The interior comes with top-of-the-line infotainment technology, including a detachable Bluetooth speaker in the back. The lifted model will make you want to drive places you likely shouldn't (and we really hope you do not when you visit us for a test-drive). Check out our online inventory to get an idea of what lifted Jeep Gladiator you want to drive home.
Custom Order Your Own (Choose Any Jeep Gladiator Model)
Sport
Willys Sport
Sport S
Altitude
Willys
Texas Trail
Overland
Rubicon
Mojave
High Altitude
You get a choice of features. All-terrain tires and anti-spin rear differential improve the Gladiator's traction. You can also get optional side steps to make boarding easier. Plus, you can opt for the Jeep Gladiator with removable body panels in true Jeep fashion.
You can choose between a 7-inch and 8.4-inch touch screen, with the latter coming with built-in GPS. An optional subwoofer joins the detachable wireless speaker. All Gladiators come with USB and USB-C ports, and optional outlets are available. Getting your lifted Jeep Gladiator for sale Ohio how you want it is easy at Sherry 4×4.