Petty's Garage Muscle Truck
What is it?
Horsepower
Customizations
Warranty
Custom Tailored RAM Muscle Truck by Petty's Garage
550 – 700+ HP 
Engine, exhaust, suspension, interior, paint, etc
3 year/ 36,000 mile warranty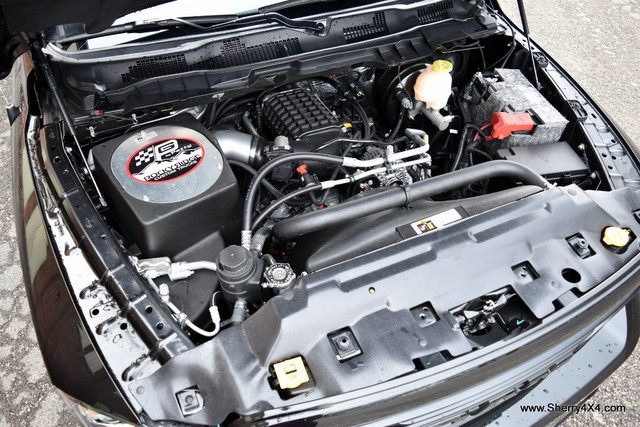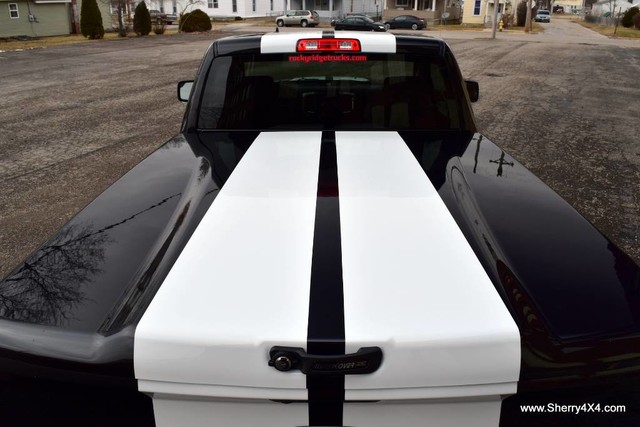 Custom Paint and Body Options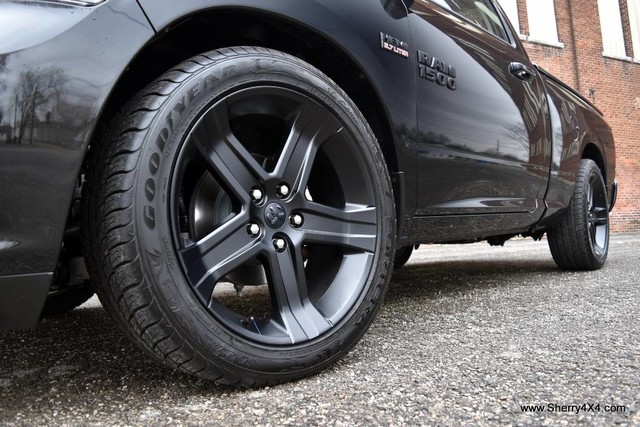 2″ – 4″ Lowered Suspension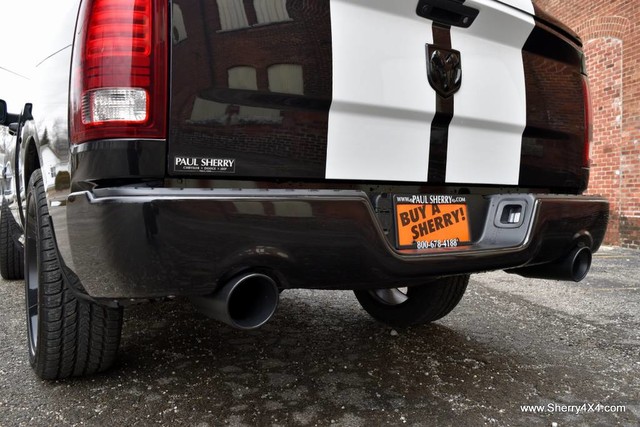 Pure RAM Muscle
The Chrysler RAM Truck is an all American icon that is still made right here at the Sterling Heights Assembly in Sterling Heights, Michigan.
We here at Sherry4x4 believe that the RAM is the perfect truck to receive Petty's Garage's range of high horsepower upgrades because of its sheer quality and muscle truck pedigree.
Richard "The King" Petty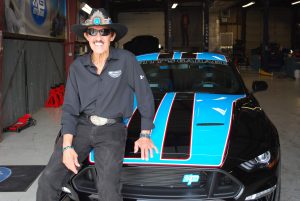 Anyone who's ever been near a NASCAR track knows the name Richard Petty. Richard is a racing legend. He was the first driver to win the NASCAR Cup Championship seven times and took the checkered flag over 200 times during his career.
He holds the record for winning the Daytona 500 seven times, the record for the most number of pole positions, he is the only driver ever to win his 500th race and, out of a record 1,184 starts, he has gathered an unrivaled 700 Top 10 finishes.
They don't call him The King for nothing.
Petty's Garage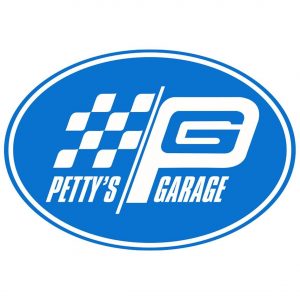 Combining all of Richard Petty's extensive knowledge of competition cars with some of the best performance modification parts on the market, Petty's Garage is the place to have your truck customized.
Petty's professional auto engineers will guide you through the modification process to help you build the truck of your dream.
Sherry4x4 and Petty's Garage
The partnership between Sherry4x4 and Petty's Garage is every truck-head's dream. Here at Sherry4x4, we provide you with your brand new RAM Truck and then put you in touch with Petty's Garage who will help you convert an already excellent truck into a high horsepower beast.
We're a one-stop muscle truck creating machine!
Sheer Horsepower
The "basic" custom-tailored RAM muscle truck package offered by Petty's Garage includes a supercharger from either Whipple, pioneers and leaders of supercharging domestic V8 engines since 1987; or Edelbrock, the masters of combining excellent horsepower and torque packed into a unique design with minimal components.
Your truck will also be fitted with a cold-air intake system, whose aerodynamic design will help to deliver peak performance, and a cat-back exhaust system. Running from the outlet of the catalytic converter to the exhaust tips, your cat-back will provide your RAM Truck with maximum efficiency and virtually no backpressure.
Because of their resolution to use the best parts on the market, Petty's Garage only uses MagnaFlow mufflers. Much like Petty's Garage, MagnaFlow only uses the best available components and the latest technology, ensuring you'll get the best possible performance, longevity, and their signature aggressive sound.
MagnaFlow has been a market leader for over 35 years, and they are so sure of their ability to perform that they are happy to back it up with a lifetime warranty.
In addition to the new parts, Petty's Garage's crew of highly experienced professional auto engineers will perform a full engine and transmission tune-up to make sure they are synchronized with your additional power output.
This combination of parts and expertise will boost your engine output by around 550 horsepower!
Performance Engine Rebuild
If an additional 550 horsepower isn't enough for you, Petty's Garage is happy to go the extra step to give you the power you need!
They'll take your truck's existing engine apart and, using all of Richard Petty's racing expertise, rebuild it with the best in heavy-duty components. This extra muscle for your engine will give it the strength it needs to handle the additional boost from the supercharger, increasing your output up to a reliable 700+ horsepower.
Custom Engine Installation
If you want something a little more muscular than your factory engine, Petty's Garage has a range of "crate engine" replacements for you to choose from:
6.4L 392 SRT Hemi – Producing an aggressive 485 horsepower and 475 lb-ft of torque, the 6.4L 392 SRT Hemi is the same engine that 4160 lb Dodge Charger from 0-60 mph in four seconds and push it all the way up to top speed of 182 mph.
6.2L "Hellcat" SRT Hemi – With upgraded pistons, conrods, and crankshaft made from forged, high-strength alloy and a diamond-like-carbon coating, the 6.2L "Hellcat" SRT Hemi puts out a clinically insane 707 horsepower in stock form.
7.0L "Hellephant" SRT Hemi crate engine – The 1,000 horsepower, 950 lb-ft of torque "Hellephant" 426 Supercharged Mopar Crate HEMI engine uses a larger bore and stroke to stroke bring displacement up to 7.0L. Featuring a set of custom forged pistons and a high-lift cam, the "Hellephant" keeps the weight down with an all-aluminum block while still delivering earth-shattering power.
Suspension
Once Petty's Garage has got you the performance you want from your RAM truck, it's time to get a look that matches the beast inside!
A lowered suspension, usually 2″ in the front and 4″ in the rear, will give you a sleek racing line to match the performance of your newly overhauled engine.
Tapping into Richard Petty's racing pedigree, Petty's Garage makes use of progressive-rate springs to provide a combination of comfort and preference. You'll be able to ride down the highway like your sat in an armchair but, because they stiffen up when compressed, so your truck won't slouch sideways when you throw it into a tight turn.
When you combine those progressive-rate springs with upgraded shock absorbers and a thicker sway-bar, you'll end up with a vehicle that has all the pugnacious presence of a RAM truck and the handling of a high-performance muscle car.
Wheels and Tires
Custom wheels and tires aren't a standard part of the Muscle Truck process but, as always, Petty's Garage has got you covered.
They work with some of the best wheel manufacturers and tire suppliers on the market and can usually find and install exactly the kind of custom wheels you are looking for.
Interior
Want an elegant custom interior to match your sleek custom exterior? The sky is very much the limit when it comes to the level of customization you can request for the inside of your new RAM truck.
Pick out some custom colors, upgrade your seat covers to rich, soft leather, maybe add the personal touch with some custom embroidery! Whatever look you want, Petty's Garage can make it happen.
Custom Paint & Graphics
Once you've got the raw power, aerodynamic lines, and custom interior you've been dreaming of, there's just one more step to putting the finishing touches to your newly muscled up RAM truck.
Petty's Garage can give you just about any paint finish you want, from two-tone colors and racing stripes to personalized custom graphics. Just let us know what you want.
Open to Suggestions
Beauty is in the eye of the beholder, and Petty's Garage is committed to creating what, in your eyes, is the perfect muscle truck.
Their professional auto engineers will work with you every step of the way, taking your suggestions and combining them with their expertise to get you as close as is humanly possible to your dream truck.
What Is the Process?
Here at Sherry4x4, we don't think red tape should be what stands between you and your dream muscle truck, so we've kept to the process of creating one for you down to four simple steps:
You reach out to us here at Sherry4x4 and sit down with one of our dedicated sales professionals to discuss your desired vehicle
Once the sale of your truck has been finalized, we put you in touch with Petty's Garage who will work with you to pick out specific options and packages
Your custom muscle truck is then built at Petty's Garage and shipped to our dealership
Once it's at the dealership, you are free to come and pick it up or, if that isn't convenient, we can have it shipped delivered straight to you
The Truck of Your Dreams
With Sherry4x4 and Petty's Garage, you can turn you muscle truck dreams into muscle truck reality.
Combining the best of high-quality RAM trucks with the expertise and racing pedigree of Petty's Garage, we enable you to build a custom machine that combines sleek looks and remarkable performance in just the way you want it to. And, best of all, you'll still walk away with a full-coverage warranty!