Rocky Ridge Trucks RAM Alpine Key Features
Lift
Tires
Wheels
Suspension
Recalibration
Warranty
4" Rocky Ridge Coil-Over Performance Lift Kit
37" All-Terrain Tires (Exchange)
20″ Off-Road Wheels (Exchange)
RR 3.0 Brushed Aluminum Rear Shocks
Complete System Calibration
3 years/36,000 Mile Warranty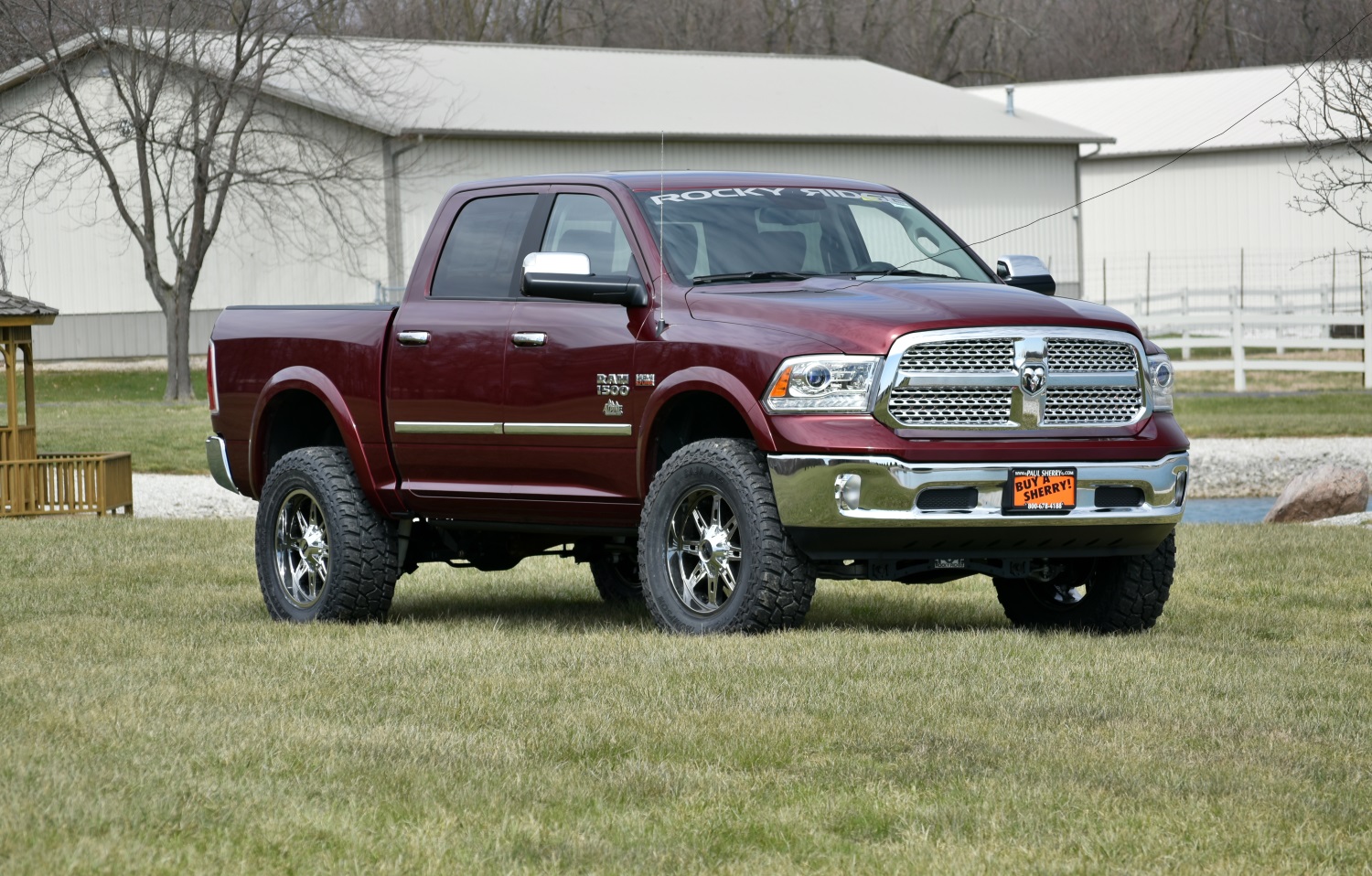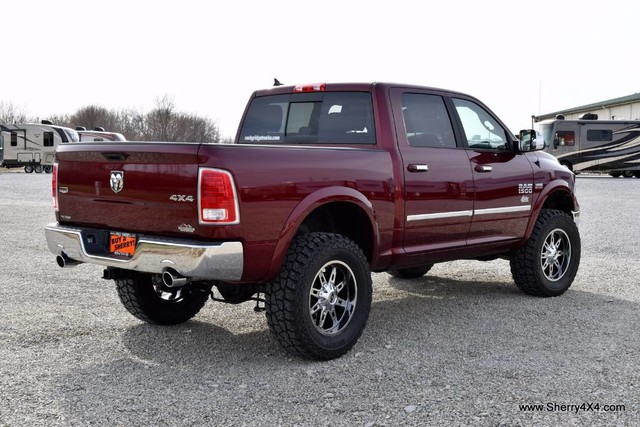 4" Coil-Over Performance Lift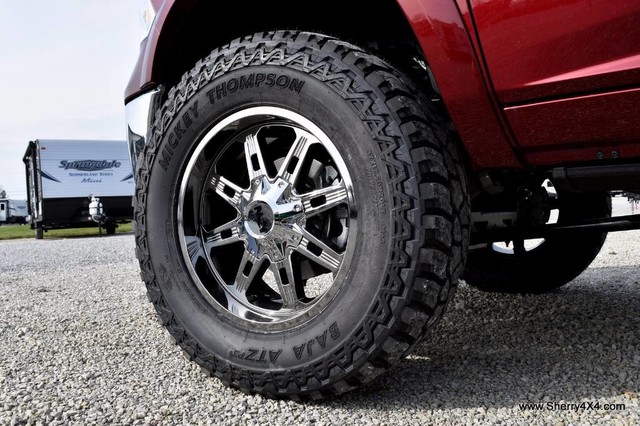 37" All-Terrain Tires (Exchange)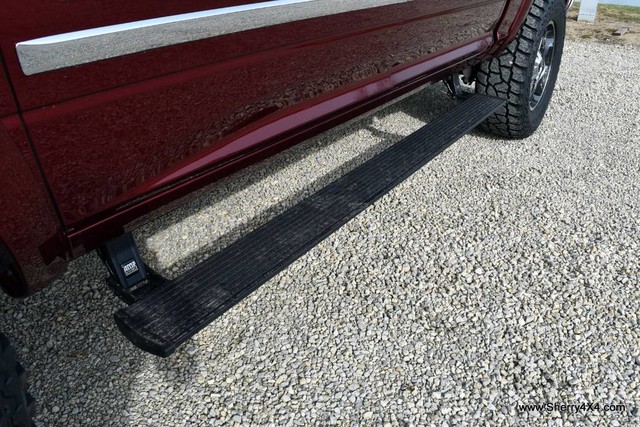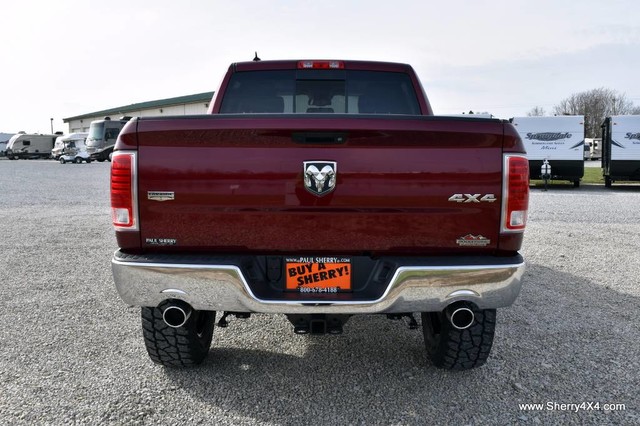 For those who appreciate lifted trucks that can get the job done and go off-road with ease, The Rocky Ridge Trucks RAM Alpine available at Sherry 4×4 is the perfect choice. This is one of the many lifted trucks we have on our lot and a very popular option for its high-quality lift kit and style.
To take full advantage of the extra ride height of the Rocky Ridge RAM Alpine, this model also has its own custom wheel and tire package. The original wheels were swapped for 20-inch off-road ones while the tires grew to 37 inches designed for all terrain. To complete this package, Rocky Ridge added road force balancing, four-wheel alignment, and a complete system calibration.
To make it easier to enter the cabin of the RAM Alpine from Rocky Ridge Trucks, it features power side steps. There is also a Flowmaster muffler, a common change for Rocky Ridge conversions, and slim-line fender flares in the body color. If you want, you can also find a Rocky Ridge RAM Alpine at Sherry 4×4 with premium options. These include matte black  rocky ridge ram alpine truckcarbon fiber interior trim, custom leather seating, a spray-in bed liner, custom fade paint, and a bull bar featuring LED lights.
Rocky Ridge Alpine Lifted Truck Features
4-INCH ROCKY RIDGE COIL-OVER PERFORMANCE LIFT KIT
E-Coated Front and Rear Crossmembers

Stage II Front Coil-Over Shocks

Compression Struts

Brake-Line Relocation Bracket

Rocky Ridge 3.0 Brushed Aluminum Rear Shocks

Bottom Mount Rear Coil Spring Spacer
WARRANTY & MAINTENANCE
Maintenance and Care USB Drive

3-Years/36,000-Mile Warranty
CUSTOM WHEEL & TIRE PACKAGE
20-inch Off-Road Wheels (Exchange)

37-inch All-Terrain Tires (Exchange)

Four Wheel Alignment

Complete System Calibration

Road Force Balancing
EXTERIOR ADDITIONS
Power-Side Steps

Flowmaster Muffler

Body Color Slim-Line Fender Flares
ROCKY RIDGE SIGNATURE BADGING
Alpine Front Door Emblems

Alpine Tailgate Emblem

Rocky Ridge Tailgate Emblem

Rocky Ridge Windshield Banner
PREMIUM OPTIONS
Custom Leather Seating

Custom Fade Paint

Spray-In Bedliner

Bull Bar with LED Lights

Matte Black Carbon Fiber Interior Trim
Rocky Ridge Trucks Alpine Videos
Alpine Package by Rocky Ridge Trucks Photo Gallery