Easy Lifted Jeep Wrangler Discounts You Should Know About
May 29, 2019

Posted by

Ryan
Comments Off

on Easy Lifted Jeep Wrangler Discounts You Should Know About
Shopping for a vehicle like a lifted Jeep Wrangler or Gladiator does not have to be intimidating at all. Whether you opt for a new or used auto, you will be able to find a few important lifted Jeep Wrangler discounts. When you talk to the sales team at our Sherry lifted Jeep dealership, we will gladly let you know about the various discounts and incentives that you may be eligible for. The following information can give you an idea of some of the most common sources of discounts.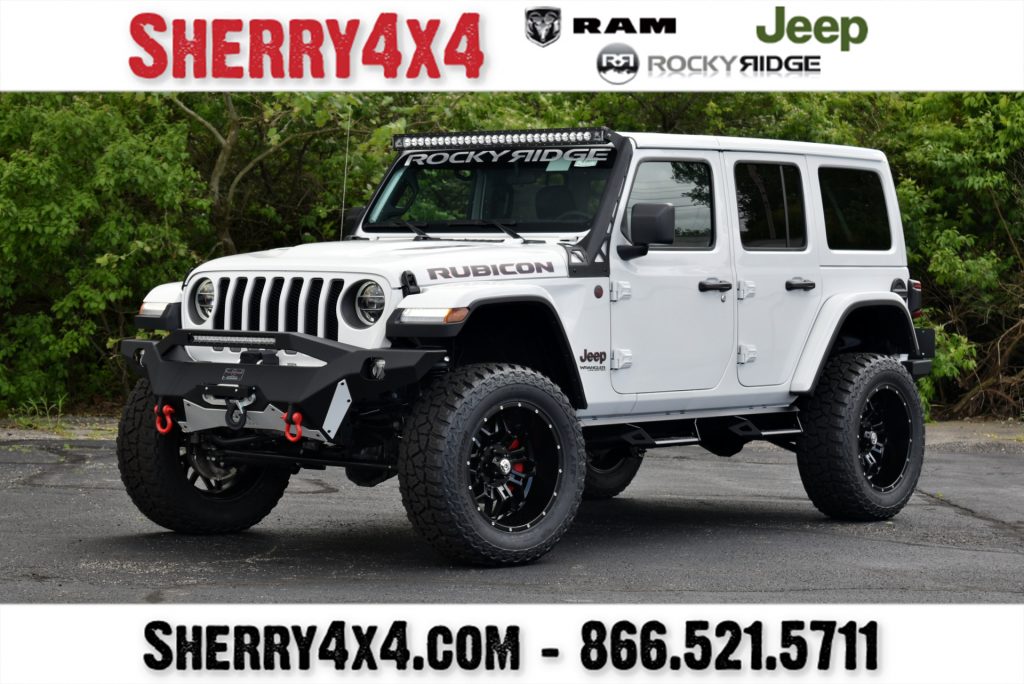 Military Discounts
One of the most common lifted Jeep Wrangler discounts that clients at our Sherry dealership use is a military discount. This is our way of showing our appreciation for service members. We appreciate all that you have done to keep the country, including the local community, safe. Offering a military discount is just our way of doing what we can to return the favor and ensure you know how much your service means to our community.
Auto Mobility Discounts
Depending on the lifted Jeep Wrangler that you choose for your needs, you may also be eligible for an auto mobility discount. These discounts typically apply in situations when someone requires a specific vehicle or specific features in order to get around due to their unique mobility needs. The most common example would be a conversion van that has a wheelchair ramp installed. The specific mobility discount can vary based on the program, but it may be significant. In some cases, it can even cover all of the mobility-related conversions to the vehicle.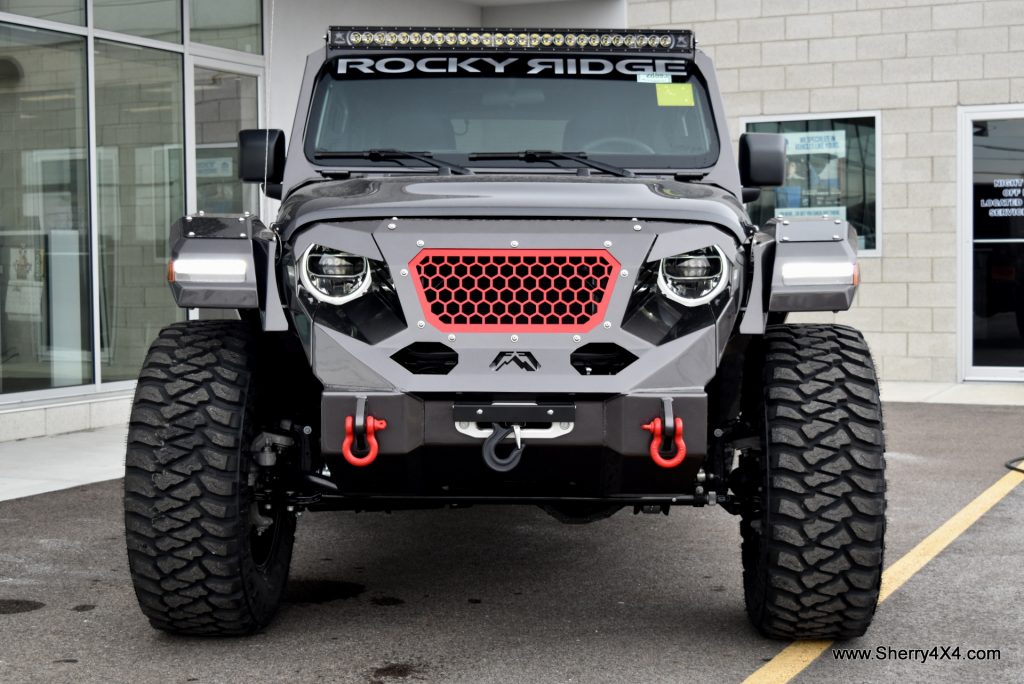 Discounts From Jeep Can Apply to Lifted Wranglers
If you are shopping for a lifted Jeep Wrangler at our Sherry dealership, you will be glad to know that you can take advantage of discounts from Jeep. Jeep will regularly have some sort of discount, whether it is a short-term promotion for a holiday weekend, an incentive to purchase the previous model year, or another type of discount. Any of these discounts can also apply to your lifted Jeep Wrangler, saving you hundreds or thousands of dollars.
One perfect example is the Jeep Memorial Day Bonus Cash, offering a discount of $500 on select vehicles. Jeep also has a Military Bonus Cash discount of $500 on certain vehicles, with even more Jeep incentives for those who are currently stationed overseas and need a vehicle upon their return.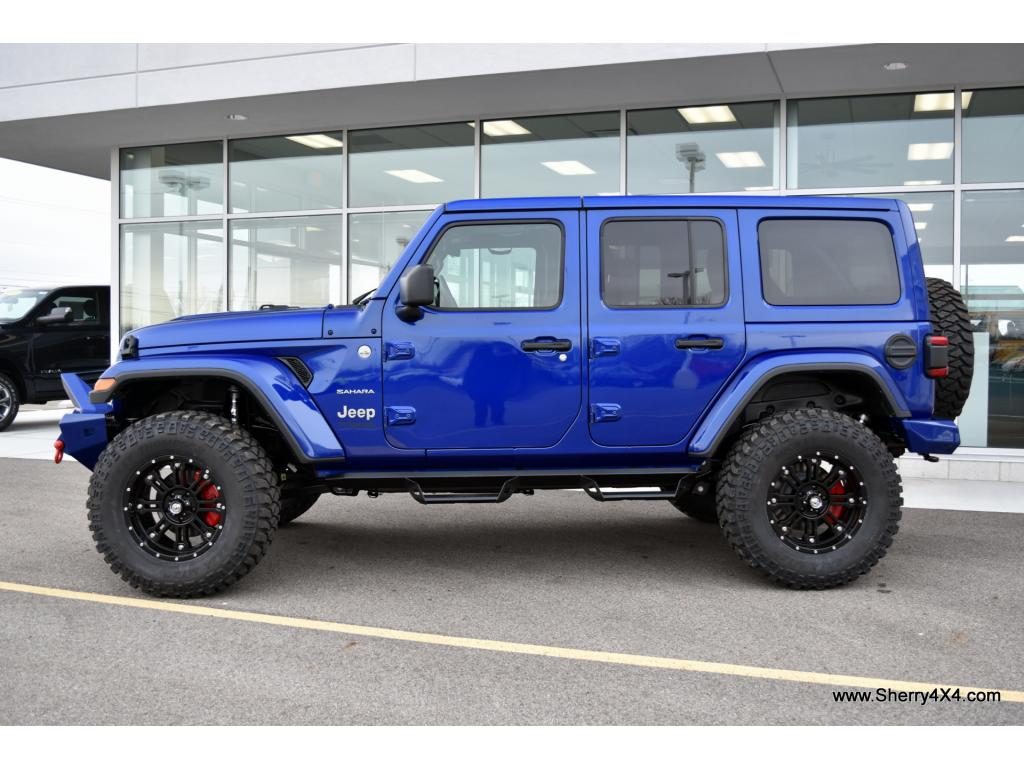 Seasonal Sales
You should also keep your eye out for a range of seasonal sales from our dealership. We regularly have lifted Jeep Wrangler discounts in the form of seasonal sales. Certain holiday weekends, for example, tend to have various promotions that can save you a reasonable amount on your vehicle. Or when the new model years start arriving, we may run a sale on the previous model year. Those are just some of the seasonal sales we offer, so keep your eyes peeled.
Our Team Can Go Over Discounts With You
To ensure that you are aware of all the lifted Jeep Wrangler discounts that your vehicle purchase may be eligible for, our team will gladly go over all of them with you. If you are debating between a few vehicles, we can also provide a discount comparison to help you compare the prices of each vehicle after discounts.
We Help You Afford Your Vehicle in Other Ways As Well
To supplement the various lifted Jeep Wrangler discounts already mentioned, our Sherry dealership also offers various other methods to help you afford your vehicle. We accept trade-ins, something that will instantly lower the amount that you have to pay out of pocket for your next vehicle. We always offer a fair price for your vehicle, paying top dollar.
Our Sherry dealership also works with numerous banks, both large national financial institutions and local credit unions. Thanks to the number of banks we work with, we are able to get you approval for financing at the best possible rates. This can translate into hundreds or thousands of dollars in savings over the course of your automotive loan.