Richard Petty Jeeps and RAM Trucks
May 25, 2016

Posted by

Ryan
Comments Off

on Richard Petty Jeeps and RAM Trucks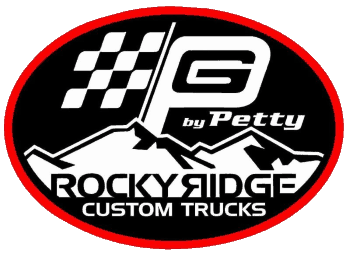 For a unique vehicle that you won't find anywhere else, buy a Richard Petty Jeep or RAM truck. This is the very first dealership to sell these customized vehicles, which are perfect for off-road adventures with plenty of great power. The Richard Petty Jeep and RAMs combine the lift packages from Rocky Ridge with a supercharger right from Petty's Garage. The result is an SUV or pickup that is ready for off-roading with all the power you could possibly need.
The Rocky Ridge Lift Package for Jeeps
The exact items included in the Rocky Ridge lift packages will depend on which Jeep or RAM you choose to enjoy. The 3.5-inch Rocky Ridge Sport Suspension Lift Kit upgrades the system to have nitrogen-charged twin tube shocks and e-coated high-performance coil springs. It also adds a geometry correction bracket, along with adjustable track bar brackets in the front and the rear and a brake-line relocation bracket. The sway bar end links in the front and the rear are replaced, and you get a high steer conversion and cam alignment bolts. Some versions of the lift package from Rocky Ridge will skip the cam alignment bolts.
The Rocky Ridge Lift Package for RAMs
Opting for a Richard Petty RAM instead of a Richard Petty Jeep will start the adjustments with a different Rocky Ridge lift package known as the 6-inch Rocky Ridge Suspension Lift Kit. This system gives you ES 9000 rear shocks, rear coil spacers, compression struts, and a brake-line extension bracket. It also adds Rocky Ridge cross-members in the front and the rear and a Rocky Ridge front strut tower extension.
Adding the Petty Supercharger
Although dealers are limited, there are multiple locations to buy Jeeps and RAMs customized by Rocky Ridge. To get the unique Richard Petty Jeeps or RAMs, you need to visit Petty's Garage. This is where we install the JK Power Package. The main feature in this package is the Magnuson TVS 1320 Supercharger running 8 psi of boost. Other features in the package include a MOPAR cold air kit; a Magnaflow axle back dual exhaust; and styling via the Petty's Garage custom PCM TCM tuning, serialized VIN plate, and special Petty's Garage/Rocky Ridge decal. It even comes with a Richard Petty autograph.
What You'll Notice
Thanks to this Magnuson Supercharger, the horsepower of the Jeep or RAM will increase from 285 horses all the way up to 435. You will also get a nice aggressive sound, enhanced drivability, and a better throttle response.
Get to Know the Supercharger
To better understand how the Magnuson Supercharger in the Richard Petty Jeep has such impressive results, it helps to learn what it does. Like any supercharger, it boosts air density and pressure within the intake manifold, leading to increased power from the combustion stroke. That, in turn, improves performance. Petty's Garage uses the Magnuson Supercharger as opposed to another option because of its proven reliability and self-contained lubrication. This particular supercharger also has patented technology that minimizes noise. Best of all, there is almost no maintenance, and you don't need an oil service until you hit 80,000 miles.