Posted by

Ryan
Comments Off

on Lifted Jeep Wrangler JL: On Order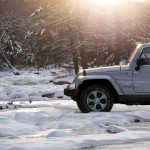 Soon, you will be able to drive the lifted Jeep Wrangler JL around town or in the middle of nowhere. The latest generation of the Wrangler, the JL is filled with improvements and various enhancements to make it better than ever before. You can get the Wrangler JL with any of the Rocky Ridge conversion packages once it arrives, meeting the needs of everyone looking for a lift kit for their Jeep.
What Makes the Wrangler JL Unique?
The Wrangler JL is unique due to the fact that it is a whole new generation, involving some significant changes for the 2018 model year. The all-new Wrangler JL actually looks very similar to the previous generation until you look at the details. The windshield rake is more extreme to help with aerodynamics, and the hood has lost some forward slope. The new model has more toning overall. You will also notice that the JL is unique [...]
Posted by

Ryan
Comments Off

on Introducing the Lifted Jeep Wrangler JL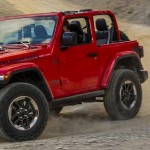 The latest Jeep Wrangler JL is here, which means you can now get a lifted version of this updated Jeep as well. With the lifted Jeep Wrangler JL, residents in Ohio and around the country get all the elements they love a suspension lift kit from Rocky Ridge combined with the new updates for the latest Wrangler.
Lifted Jeep Wrangler JL with Rocky Ridge Lift Kit
As with any lifted Jeep you get from our dealership, you will get to take advantage of a Rocky Ridge lift kit. This always includes a 3.5-inch kit that was designed by the experts at Rocky Ridge and installed by their highly experienced team. You also get Pure Drive technology for a smooth ride on or off the road by working with the factory handling and steering geometry instead of against it. Throw in features like Rocky Ridge badging, full armor bumpers, synthetic rope winches, and more, and you [...]