Why You Should Use a Dealership to Service Your Lifted Truck
June 29, 2020

Posted by

Ryan
Comments Off

on Why You Should Use a Dealership to Service Your Lifted Truck
Why You Should Use a Dealership to Service Your Lifted Truck
Lifted trucks require knowledgeable technicians to handle repairs and maintenance to keep your vehicle in safe, working condition. Although you might find it more convenient to take your truck to a mechanic down the road, you might want to opt for a dealership that knows how to handle the intricacies of a lifted truck to ensure that it's ready for the road.
When you choose to bring your lifted truck to a dealership for service, you get:
Knowledgeable, Trustworthy Mechanics
All mechanics that work in the Sherry 4×4 dealership's service departments come to us as skilled and highly-trained technicians. But we don't stop there. We continue to train and improve the skillset of our mechanics so that they know how to handle a variety of situations, from troubleshooting to massive repairs and installations.
When you bring your lifted truck to Paul Sherry for servicing, you'll know that your technician has the necessary knowledge to service your vehicle, complete regular maintenance, and make repairs. We always stay current on new techniques and methods used in the industry with different makes and models, providing you with the most accurate service for your lifted truck.
People Who Understand Your Warranty
Lifted truck warranties can get tricky. If you don't have your modifications completed within the terms of the warranty, then your warranty becomes void. However, a knowledgeable dealership will only perform lifts and modifications that fall within the outline of the warranty to ensure that it remains intact.
At Sherry 4×4, we know exactly what the warranties of the lifted trucks you purchase from us cover. We even extend our warranties on vehicles you buy through Sherry 4×4 to provide additional protection for lift accessories and other components involved in the lift. We'll always discuss your warranty coverage with you and layout your options before getting to work on your truck.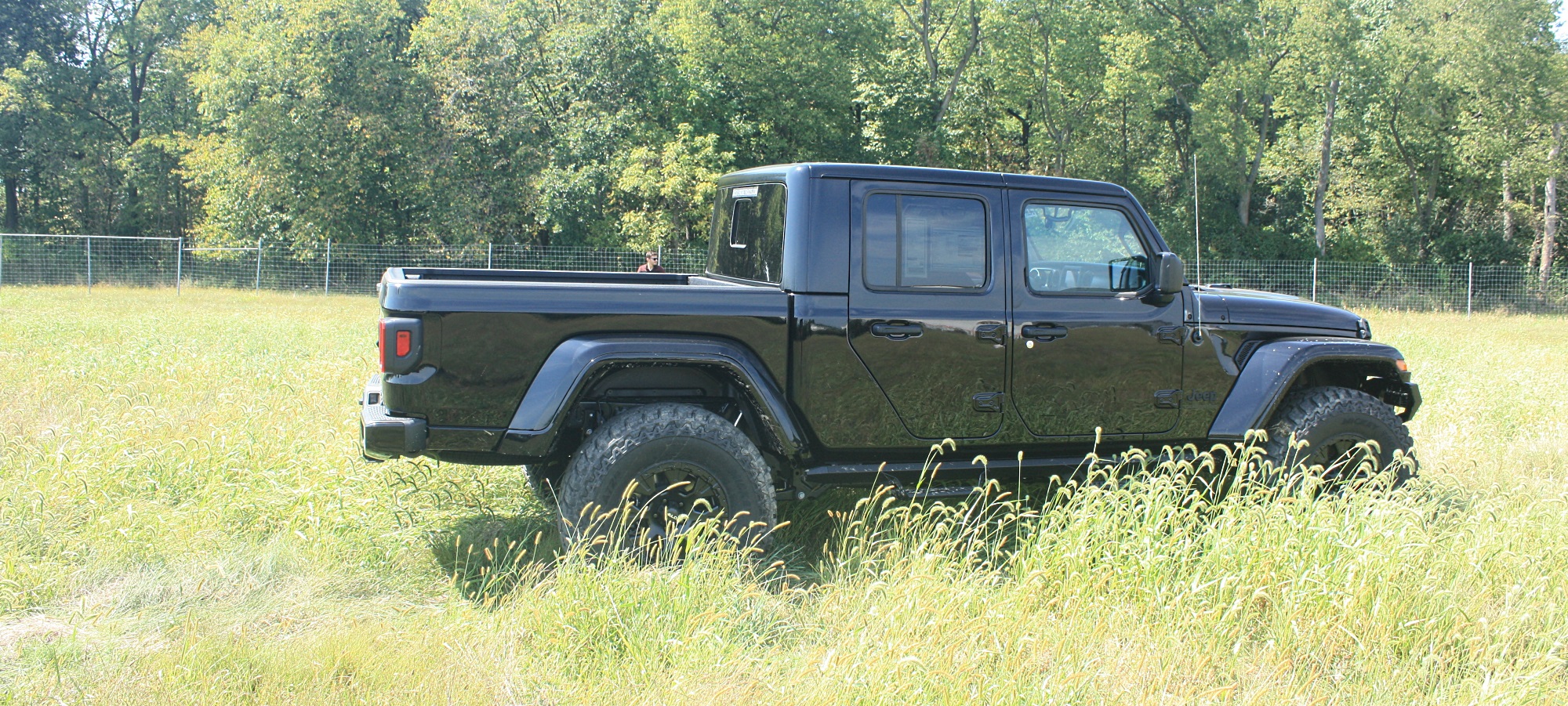 Mechanics That Know What Your Truck Needs
Mechanics who work in a lifted truck dealership understand the differences between servicing a regular truck and a lifted truck. General mechanics may not have the specialized knowledge necessary to repair your lifted truck. When you bring in your vehicle for servicing at a lifted truck dealership, your trained, skilled mechanic knows what to look for when troubleshooting or offering you the best options for your new upgrade.
Excellent Customer Service
It's tough the beat the customer service you receive at a dealership, where customers are the number one priority. Your dealership works with you to find you a solution that meets your needs while getting the job done the first time correctly.
At Paul Sherry dealerships, we'll also take time to look through your warranty, inspect your lift kit, and make sure you're getting exactly what you need while keeping you consistently in the loop with our process.
An Ongoing Relationship
From the moment you purchase your lifted truck, you build a relationship with your dealership. Many dealerships, like Sherry 4×4, offer special discounts and promotions to our returning customers when they choose us for servicing or future purchases. It's our way of saying "Thank you" for being our loyal customer and trusting us with your truck.
At Sherry 4×4, reliability and trust are two of our priorities. We want you to enjoy your lifted truck for years to come, which is why Paul Sherry dealerships work hard to train their service team members on current practices for repairs and maintenance of the vehicles that come through our doors. When you bring your lifted truck in for servicing with a Paul Sherry service department, you'll know your vehicle is in good hands. Give us a call today at (866) 521-5711 to learn what we can do for you.